July 10-15 - Burlington, VT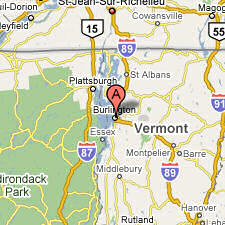 We like Burlington. Maybe because it reminds us of Eugene, OR. It's home to the University of Vermont, so there are lots of quirky people about. It has lots of magnificently restored Victorian homes, many of them now being used as residences for the college. The Burlington area is a little smaller than the Eugene/ Springfield area, and there are fewer big box stores, but it's an easy town to get around in. It's close enough to the Canadian border that most of the highway signs are in both English and French. We picked Burlington for a stop because it's home to both the Vermont Teddy Bear Company and the Ben & Jerry's Ice Cream Company (nothing superficial about us). But there's a lot more. We parked at the North Shore City Park and Campground, just north of downtown Burlington, on the shores of Lake Champlain. Understand we weren't personally on the shores of the lake, but we were close enough to walk to a very nice swimming beach on the other side of the park. We suspect we wouldn't like it nearly as much in the winter, when the lake freezes over with 3ft of solid ice. But in July, it is very nice.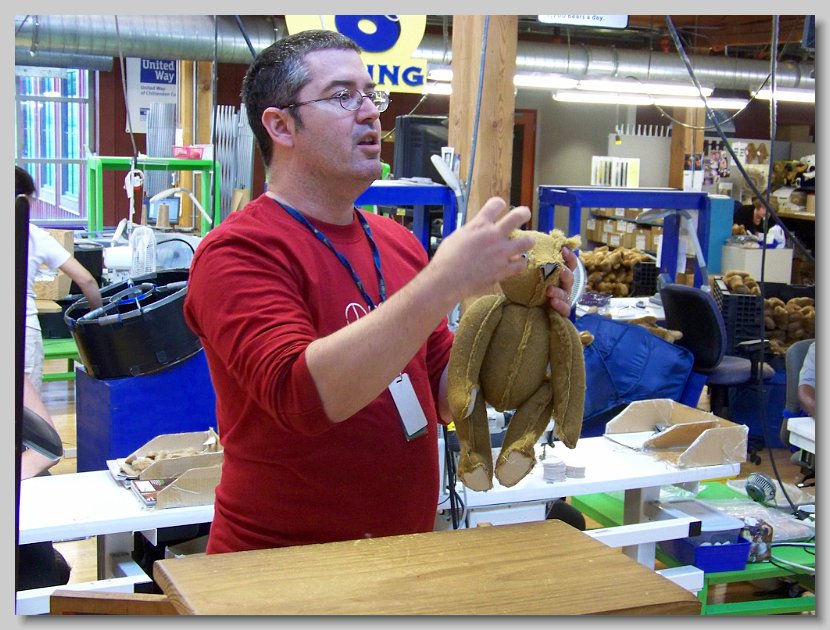 The Vermont Teddy Bear Company is a place loaded with warm fuzzies - especially fuzzies. They're famous for the costumed bears they create. The factory tour is at their headquarters factory just south of Burlington, which is small enough to make a good tour. There's a second factory in St Albans VT, and we suspect more bears come out of there. The Burlington plant has just six sewing stations, and it seems unlikely they turn out 300,000 bears a year on those six machines.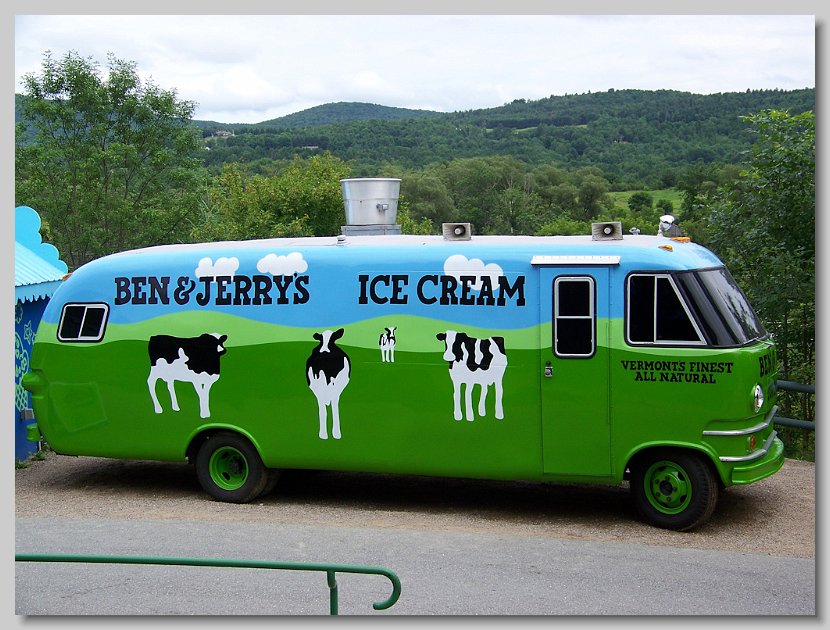 You're probably familiar with the story of how Ben Cohen and Jerry Greenfield split the $5 cost of an ice cream making correspondence course, and then went on to open an ice cream store in an old gas station in Burlington, VT in 1977. Didn't take them long to outgrow the store, and now there's a headquarters factory in Waterville, VT, a much larger factory in St Albans, VT and a third factory in Israel. Ben & Jerry's now manufactures and sells hundreds of million dollars worth of ice cream every year. And the factory tour is a ton of fun. So are the free samples. No photos were allowed inside the factory. They apparently fear spies from Hagen Daas.
While we're on a wonderful free samples kick, there's Lake Champlain Chocolates. Some of the best chocolate we've ever eaten. And eaten. When you tour their factory in Burlington, you get free samples. You can buy factory second chocolates - the candy seemed first rate to us, but it failed some obscure company standard. Even the seconds aren't cheap. But gawd are they good.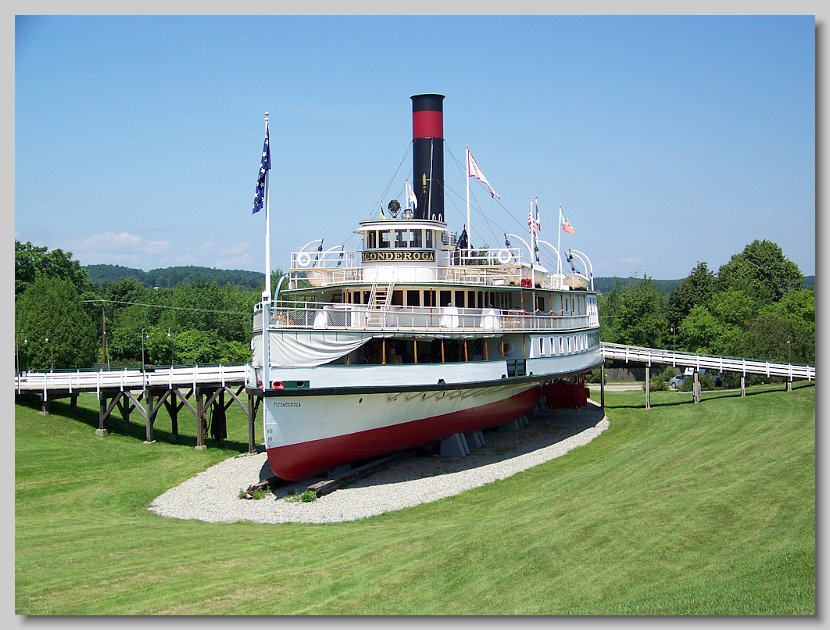 But the real treasure, at least for us, is the Shelburne Museum. We spent parts of two days there. It's a most unique combination of art gallery, historical museum, living craft fair and former farm. It covers about 45 acres in about 30 buildings. They've got an impressive collection of very valuable French impressionist paintings; an amazing collection of carriages, wagons and sleighs; the last of the Lake Champlain side-wheel steamers; some spectacular flower gardens, and so much more. It's almost all the result of a tremendous financial and personal commitment by one lady, heir to some old-money publishing, railroad and sugar industry fortunes. We tried to see it all, we really did, but even two days weren't enough. If you're ever in Northern Vermont, make some time for the Shelburne Museum. It's really one of a kind.
From Burlington, we turned east - "downeast," actually - and headed for Bar Harbor, ME, which considers itself to be the lobster capital of the world. More about that next report.
There are about 100 pictures in our slideshow for these five days. You'll find them here.