Nov 1 - Jan 9 - Orlando Area and Flying Holidays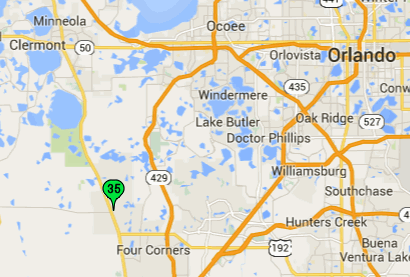 For us, November and December were sort of unlike anything we'd ever done. Having decided that we'd spend a couple of years in the eastern part of the US, it was necessary for us to also make arrangements to visit our doctors back in the Pacific Northwest. Doctors kind of like a hands-on experience every so often. So we decided that we'd combine our annual doctoring with family visits over the Christmas and New Years holidays. For us, this took some fairly serious planning.
Prime consideration was what we'd do with the motorhome while we were away. Needing to keep electricity flowing was paramount - didn't want the refrigerator/freezer to defrost. Although we normally stay free at 1000 Trails Resorts as part of our membership, we elected to rent two months at the 1000 Trails Orlando Resort to supplement our free weeks. While spendy, this gave us a base where the RV would be safe and electrified while we were absent. And we'd be gone almost 3 weeks, the longest we'd been away from our home on wheels.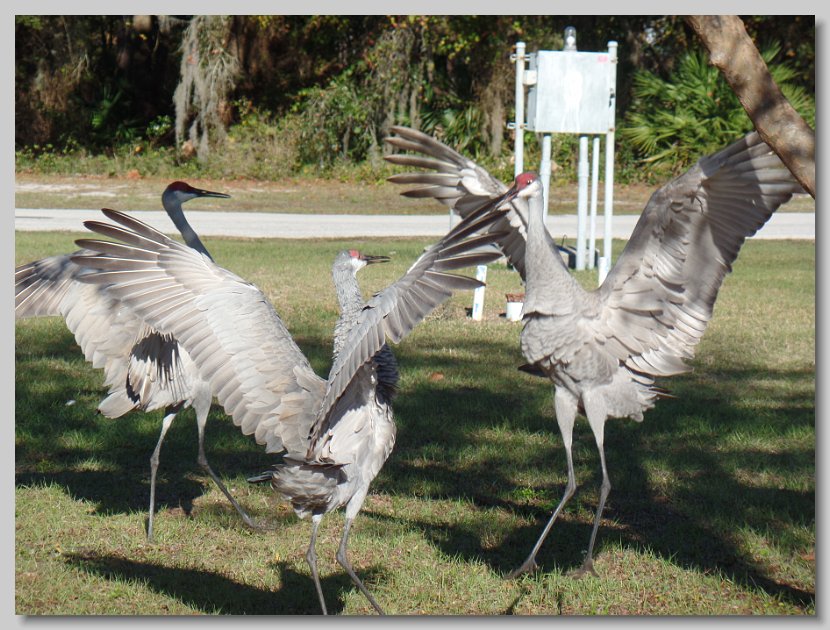 1000 Trails Orlando Resort (35) is a very nice place. It's located just a few miles west of the Disney complex on the southwest side of Orlando. It's close enough that we can ride down to the lake on the east side of the park and watch the nightly fireworks displays at the Magic Kingdom. With over 700 RV sites, the park is pretty much a small city unto itself, with an on-site restaurant and convenience store, lots of paved roads perfect for bike riding, and some interesting wildlife. Most noticeable are the Sand Hill Cranes. There's a year-round population of about 20 cranes in the park, and that number grows in the winter when migrating cranes come south. The resident cranes are very used to being around us humans, and sometimes come around just to see what we're up to. And every so often, they dance.
The other interesting creatures are the gopher tortoises. A little bigger than a football, these land turtles live underground in burrows. We don't know how many tortoises live in the park, but there are at least 75 marked burrows we've seen. These tortoises are rather quick when they move about, traveling at about normal people walking speed. Kind of cool to watch them trucking across the lawn.
In addition to getting ready for our trip, we decided to take advantage of the availability of RV maintenance facilities to have some stuff done to the RV. Besides the annual wash and wax, we replaced both the vent fan in the bathroom and our aging satellite TV dish, and put in a new transfer switch that automatically switches our electricity from the generator to "shore" power as needed. When we're in an area with a large concentration of RVs, it's often easier to find qualified folks to do the work. We also scheduled eye exams with a local ophthalmologist with an eye (pun intended) to getting new glasses.
We found a park-and-fly facility that would keep our car secure while we were gone, and shuttle us to and from the airport, all for less than the airport charged for long-term parking. So, on December 22, we drove to the parking lot, rode to the airport, and flew from Orlando to Portland OR via Dulles Airport in Washington DC. The flight was long but otherwise uneventful, and upon arrival we checked into the Portland Sheraton Airport Hotel. Next morning, we picked up our rental car (booked through Costco travel at an amazing rate) and started north.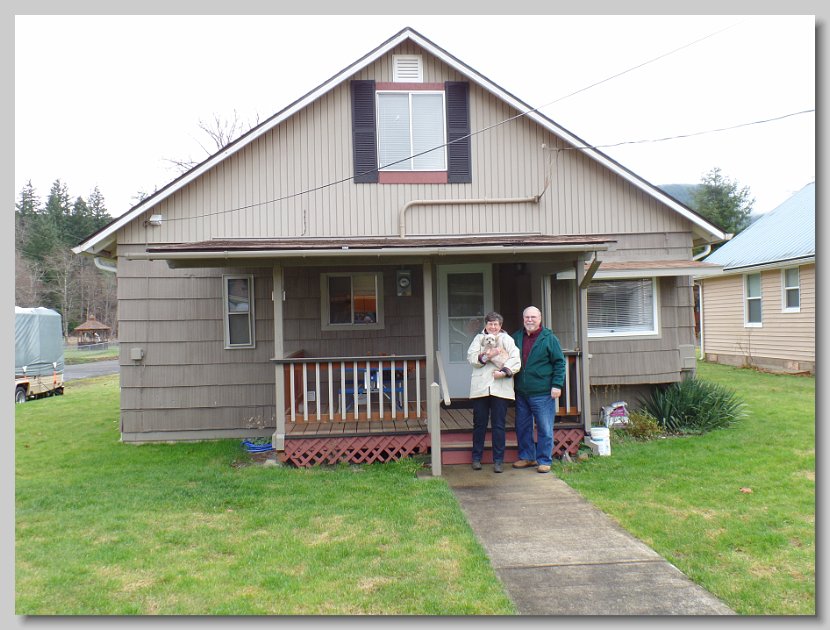 On our way, we stopped in the town of Ryderwood WA to visit a bit with Sara and Jerry Barton. Sara is Judy's cousin, and they'd full-timed in their RV for about a year before deciding that being more stationary would be preferable. So they bought a house in Ryderwood, a former lumber town now owned by a community association. About 6 blocks square, it's a friendly active place for seniors, and they have a very nice home. It was a nice visit.
Then we drove on to Longbranch WA, where we spent almost two weeks as guests of Judy's sister Jan & Denny. The rest of Judy's sibs came up for Christmas, as did Ira and Anna from Portland. All together, we had 14 for Christmas Eve dinner, followed by a white elephant gift exchange. On Christmas day, we all convened at niece Lauren and Paul's for brunch, a more elaborate gifting and dinner. Next day, most of us went to see the movie "Into the Woods", a reasonably faithful rendering of the Sondheim musical of the same name.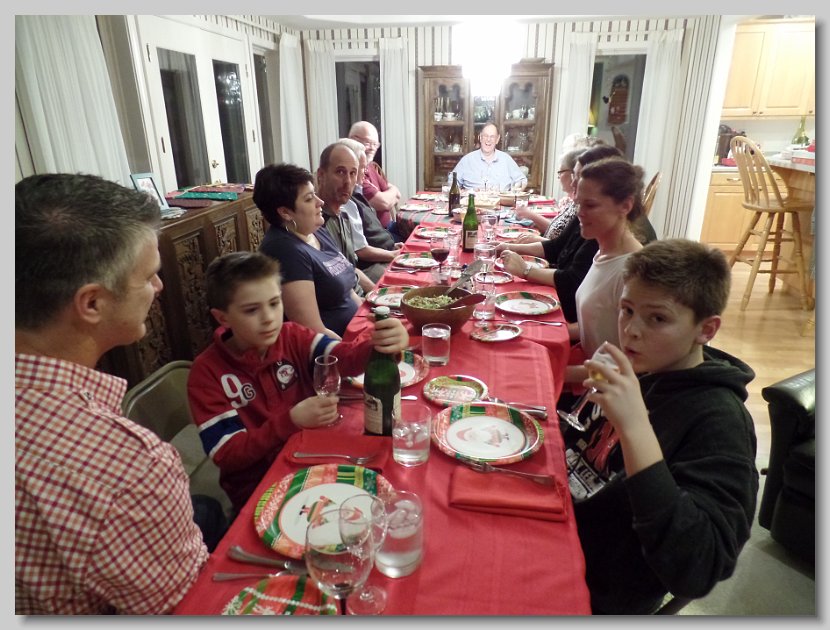 Over the almost two weeks we were in Longbranch, we managed a very nice dinner out with Jan & Denny, a couple of shopping excursions, helped bring down the holiday decorations at the Longbranch Improvement Club, visited with Sara and Jerry, who drove up from Ryderwood for the day, joined with Lynn & Terri Schreiner who came up from the Portland area for the New Years weekend (we all made it to midnight west coast time!) and the Rose Bowl Game telecast, cheering on Oregon (a requirement of attendance).
On January 4, we drove to Astoria OR, stopping en route to spend some time with Jan Wolfe in Naselle WA. Next day, we spent the morning on our annual doctor visits with Dr Robbie Law, relocated from Reedsport to Astoria about a year ago. It's good we can still see Dr Law - he's been our doctor almost forever. And he pronounced us both good to go for another year, with no new health challenges (and very few prior ones).That night we had dinner with Judy's brother John, and on Tuesday morning drove through the fog to Eugene OR. We had dinner with Judy's sister Joanna at the new-to-us Texas Roadhouse in Eugene, which turned out to be a prototype of a new "self serve" configuration. We chose to sit in the bar and get full service. Nobody asked us, but we didn't much care for the thought of self-service. If we wanted Western Sizzlin' we'd go to Western Sizzlin'.
On Wednesday afternoon, we had Judy's annual Parkinson's checkup with her neurology clinic, and everything went well. They noticed no changes in her symptoms, and renewed her prescriptions.
On Thursday, we drove to the Portland Airport Sheraton Hotel, turned in our rental car, repacked all our stuff and had dinner with Ira and Anna at WOW Burger, a new restaurant to us. And at 4:30 am on Friday, hopped the hotel shuttle to the airport for our 6 am flight back to Orlando.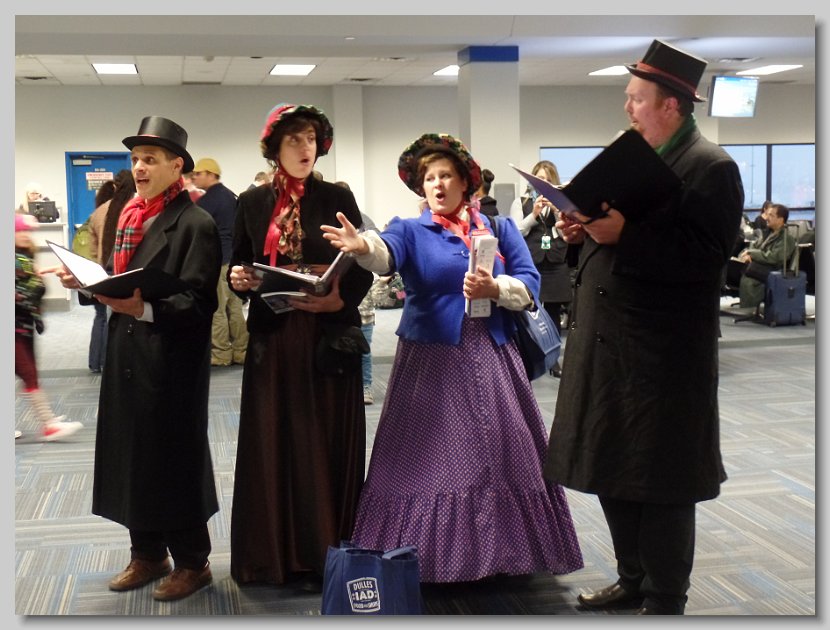 It was a mostly uneventful flight, except when United Airlines almost didn't let Al get on the plane in Portland. Near as we can figure out, sometime after we checked in and went through security, the computer that controls the boarding process had a temper tantrum. It wouldn't let Al board because it said he wasn't checked in. But the computer that controls checkins wouldn't let him check in again because he'd already done that. Once they figured out how to over-ride that, then the computers wouldn't let Al have his assigned seat because they said it was occupied. By Al. Finally, they decided that since the seat was occupied by Al anyway, he might as well sit there. Al was the very last person to board the flight, having been very near the front of the line when the boarding process started. After that, everything went well. Our connecting flight in Houston was delayed enough that we (and our luggage) actually had time to make the connection, and we met the most helpful and personable airport golf cart driver who not only hauled us to the proper gate (in another county, we think) but gave us a very nice tour of the airport while we were at it.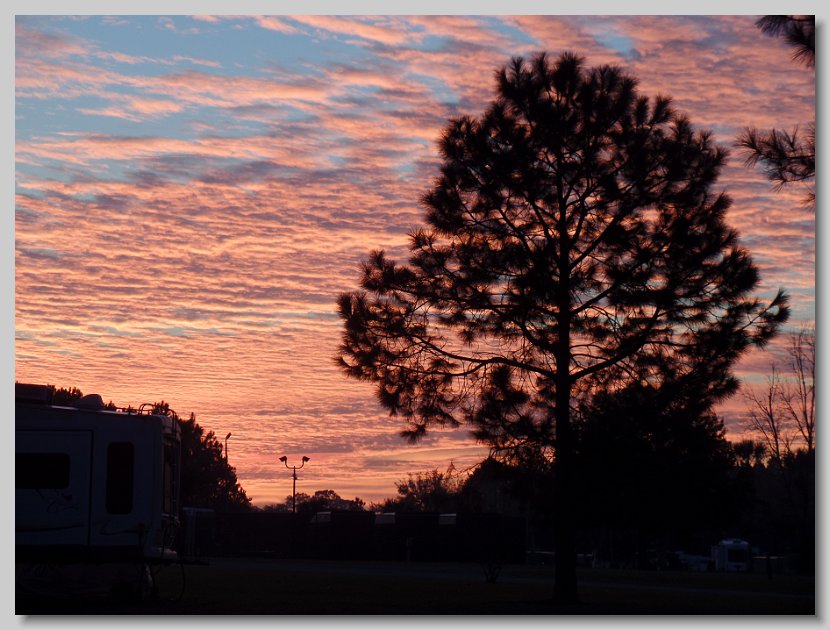 And finally, on Friday evening, Jan 9, we were home again in Florida, only slightly the worse for wear, and in time for a nice sunset. The motorhome was right where we left it, the weather was significantly more comfortable than in the Northwest, and our year-end adventure was over. Life is good.
Judy took a few pictures during these two months, and we've put about 56 of them into our slideshow. Check them out here if you choose.
Year-End Perspectives: Of interest to us, anyway . . .
We started our year in Menifee CA. 6,923 miles later, we ended up in Clermont FL. The motorhome burned 964 gallons of gasoline at an average price of $3.27 per gallon, averaging 7.276 mpg. For contrast, the first fill up of 2015 cost just $1.99 per gallon. And with our 5% cash-back credit card, it'll net out about 10 cents under that.
We drove our Honda a total of 14,285 miles, burning 540 gallons of gas at an average price of $3.32 per gallon, averaging 27 mpg.
We try to stay in RV parks where our memberships get us free or steeply discounted stays. But when we want to go places where such parks aren't available, we pay the going rate (and feel guilty about it). This year, we paid that going rate at several of our stops, including renting two months in Florida. Thus our average cost per night stay was $9.36, somewhat higher than the average of $7.32 a night we've paid since we started full-timing in 2007. We expect to improve on that in 2015.