Aug 13-24 - Michigan
Michigan. The Water Wonderland. The state that loosed Al on the rest of the country. We parked for 9 days at the delightful municipal Tanglefoot Park in Spring Lake. It was named Tanglefoot in honor of the man who gave the land to the town way back when - the man who invented those curly flypaper strips folks used to hang in farm buildings. The brand name of the flypaper was Tanglefoot. Anyway, it's a small park catering almost exclusively to seasonal residents. It's right on the banks of the Grand River, about a mile from Lake Michigan, and centrally located to a large grouping of Al's relatives.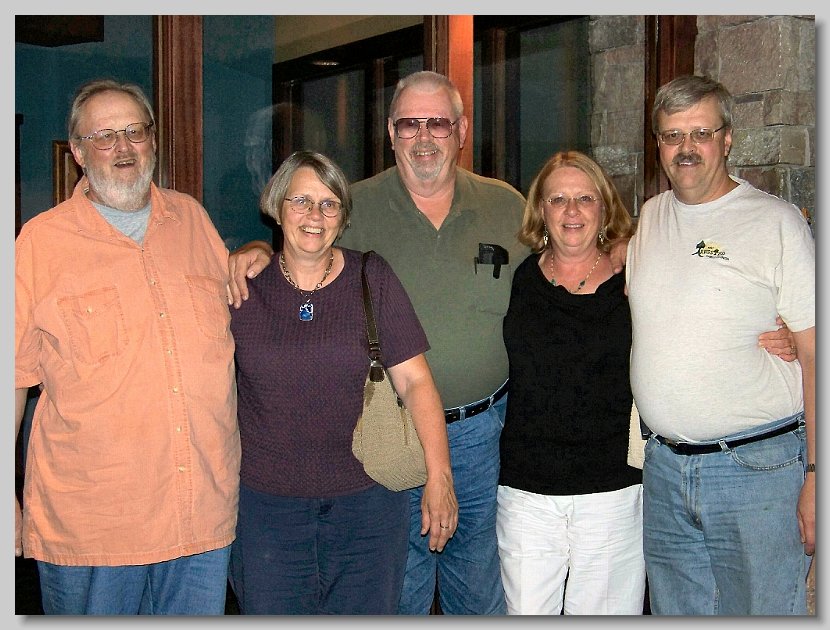 Much of our time in the Muskegon area was spent getting together with various family members, mostly coinciding with food consumption. We managed to make a visit to the Gerald Ford Presidential Museum in Grand Rapids, and Judy discovered a Curves just a block from the RV park, causing her to commit organized exercise almost every day. We received a mail shipment from South Dakota which also contained Al's replacement eyeglass frames, as he had broken his several weeks before. The nation's supply of SuperGlue is once more safe. We'd about given up on the frames, as they were first reported back ordered, then discontinued, then "found a pair in Italy" and finally "the distributor found a sales sample". Bay Area Optical in Coos Bay OR came through again.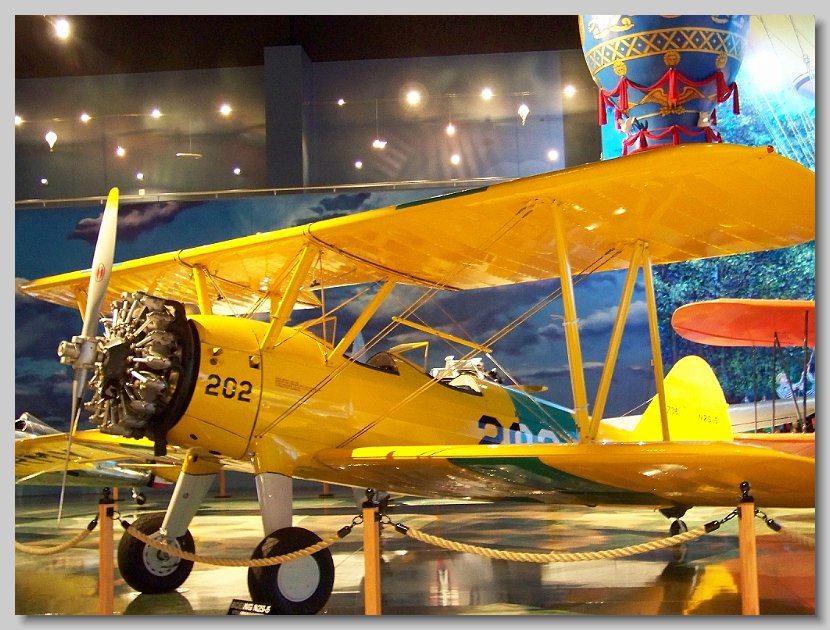 From Spring Lake, we drove a whole 79 miles to the Kalamazoo area, staying at a membership campground in Alamo, a few miles north of Kalamazoo. We met niece Beth for dinner and had an unintentional tour of the city - she almost knew a shortcut back to the RV park - and toured the exceptional Air Zoo, an aircraft museum we'd first visited five years ago. We were in Kalamazoo just two nights. The second night, our weather alert radio started sounding off mid-afternoon with severe weather warnings. We brought up the weather radar on the computer and watched as a major storm moved east across Lake Michigan. When it hit the RV park around 6:30pm, we probably should have moved to the storm shelter, but waited too long, so we rode it out in the motorhome. Winds were clocked at 60mph, there was much rain, the power went out (and stayed out all night), and then it was over. Several trees came down in the RV park, and a few RVs were damaged, but nobody hurt. Next morning we pulled out and headed into Ohio.
You believe in lucky numbers? On our way north to Michigan, we stopped for fuel just south of Indianapolis. The RV odometer read 55555. We filled up - exactly 55 gallons. We got a 55 cent discount on our Frequent Fueler Card. When we got to Michigan, we found they had a state lottery named The Fantasy 5. We bought 5 tickets for 5 dollars. And guess what? We lost exactly 5 dollars! Is that spooky or what?
We've posted pictures, of course. There are about 100 images in the slide show - mostly of relatives and family gatherings. You'll find them here.