Sept 20-27 - Washington, DC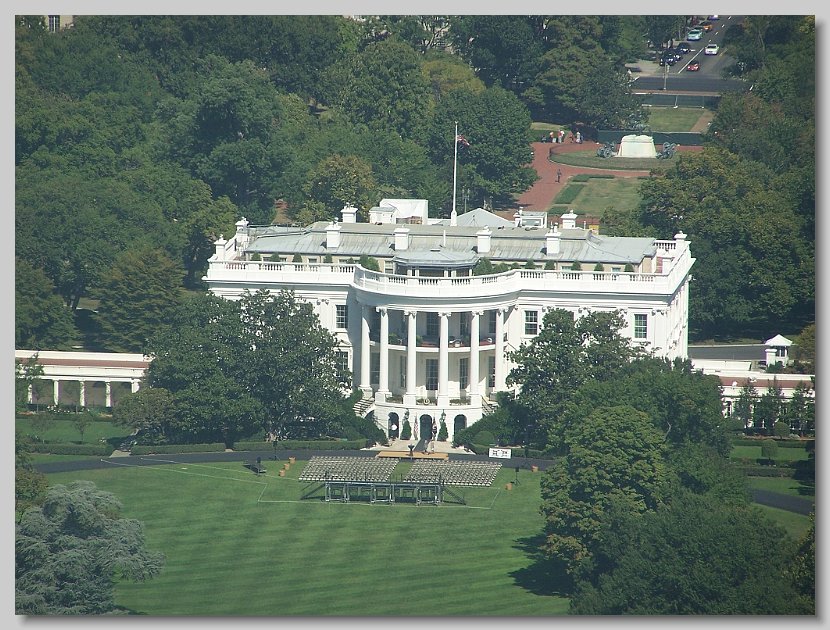 There can't be a more convenient RV park for seeing Washington than the Cherry Hill RV Park. Located in College Park, MD, there's a DC Metro bus stop inside the park, and for 60 cents, you can ride to the DC Metro Subway station, where for another $1.20, you can ride to Union Station, right downtown. From Union Station, you can catch every tour bus in town, or transfer to another subway or bus route and go almost anywhere. Those prices are our rates as venerated Senior Citizens. Regular people pay at least twice that. We rode the buses and subways several days.
You can't possibly do more than skim the highlights with just a week in DC. There are 17 museums in the Smithsonian system alone, each worth at least a day. And that doesn't begin to count the monuments or memorials or all of the government buildings that offer tours. So we barely grazed the surface. And we pretty much stayed away from all the governmental stuff.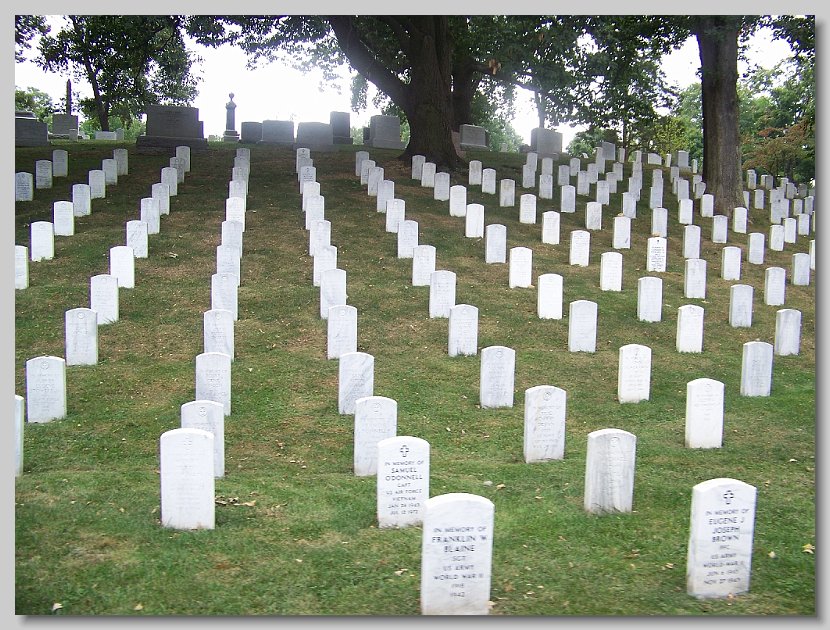 Our first two days, we rode the Tourmobile, a get-on, get-off tour bus, mostly for the overview it offered. We got off a few times - to go to the top of the Washington Monument; to visit the Museum of Natural History, where we managed just one floor in one wing; and to tour Arlington National Cemetery for the JFK gravesite, the home of Robert E Lee, and the changing of the guard at the Tomb of the Unknown Soldiers. We've posted pictures of all those places, and many more that we passed while riding the Tourmobile around town. One of the museums we really wanted to tour is the Museum of American History. It's closed until next summer for renovation. Guess we'll just have to come back.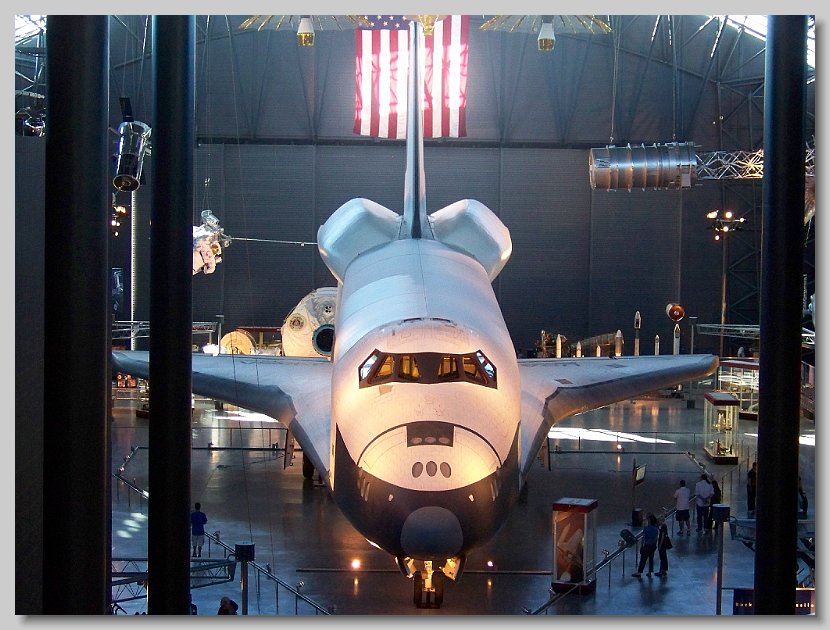 One day we drove out to Chantilly, VA to tour the "annex" of the Smithsonian's National Air & Space Museum, located near Dulles Airport. It's a huge place, with some marvelous aircraft on display - the Enola Gay, which dropped the first atomic bomb on Japan; the space shuttle Enterprise; and at least another hundred other craft of every size and description,many of them with great stories attached. Our tour guide was a volunteer docent who works during the week at NASA, planning future space missions. Our scheduled two-hour tour lasted 3 1/2 hours. He would have gone longer, but the batteries in his portable speaker system gave out. Couldn't have wished for a better tour or a better guide.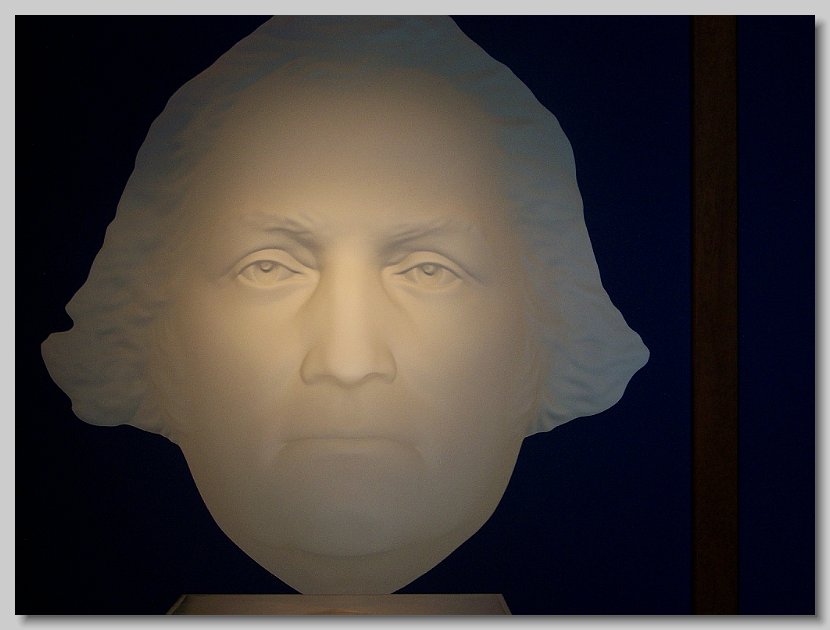 Another day, we drove to and then toured George Washington's plantation at Mount Vernon. It's been wonderfully preserved and restored, and the new museum on the grounds is outstanding. Washington was a complex individual - very intelligent, but not much formal education. Very much an aristocrat, but not much money until he married the wealthy widow Martha. Very concerned with the impression he made - as a General, he felt he couldn't show weakness, so he never took remedies for minor ailments, an attitude that ultimately resulted in his death at age 67 of complications from a cold. A man of exceedingly high principles and even higher ego. Yes, you can see the famous Washington dentures. No, they're not wooden - would you believe lead?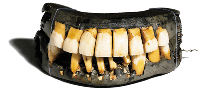 And when you see them, you realize why there are no pictures of Washington with his mouth open. We couldn't take pictures of the teeth, so we swiped this one from their website. But we could - and did - take some pictures of other things.
Just for fun, we toured the International Spy Museum, a fascinating collection of displays tracing much of the history of espionage over the years, with a big focus on World War II and the Cold War. Lots of neat spy gadgets, lots of very informative exhibits. Took about 2 1/2 hours, but they don't allow photos (grrrrr). Just across the street from that is the Smithsonian's Museum of American Art. After lunching in their cafe (we'd not spotted the nearby McDonalds, which would have been about $15 cheaper), we wandered for several hours. And that covered about half of just the 2nd floor. The museum is in the old headquarters of the Patent Office, a building Walt Whitman once described as the finest example of Greek Revival architecture in the city. Lincoln's second inaugural ball was held here.
We managed to visit the Smithsonian Castle - the original Smithsonian building - recently opened again, now with an overview of all the other museum buildings. We started to tour the Hirschhorn Gallery of Modern Art, but got captured by their sunken sculpture garden and never did get inside the building.
Whew! Getting tired all over again just thinking about it. We're starting to realize that we no longer can comfortably handle a full day on our feet sightseeing. Guess we'll just have to make our stays a little longer and our days a little shorter. Oh, the sacrifices we make . . .
We've been on the road over six months now, and we're really enjoying this life. On the downside, our house back in Oregon hasn't yet sold, so we've reduced the price a little and we'll see if that helps. And we do miss our family and friends back home. We think of you often.
There are nearly 200 images in our Washington, DC slide show. You'll find them here.