Oct 11-18 - Lynchburg, VA Area
We'd started to see some leaves changing colors around Williamsburg, so we decided to see if we could find some good fall colors. Reports said there were colors to be seen in Western Virginia, so we headed inland to the Lynchburg area. We spent a week at a 1000 Trails park about 15 miles from Lynchburg (but only 6 miles from Rustburg). Someday we'll see if we can figure out why these curious names are attached to these "burgs". Maybe "Lynch" and "Rust" were fine, upstanding people. But viewed as verbs, they don't seem very positive.
Lynchburg itself is a nice town, probably best known as the home of Jerry Fallwell and his Liberty College. The college complex is about what you'd expect for a college, big enough to have two freeway exits and require some serious navigating to avoid. We managed.
One of our day trips was north 90 miles to Charlottesville, to visit Monticello, the home of Thomas Jefferson. Being not attuned to some things, we were unaware that (A) Charlottesville is home of the University of Virginia, and (B) there was a home football game that day. Compounding that, we took the wrong freeway exit and wound up driving through the college campus and all that game traffic. But we did eventually get to Monticello, and had escorted tours of both the gardens and the house itself. We'd known that four of the first five US Presidents came from Virginia, but we hadn't realized that three of them lived within 25 miles of each other. Jefferson, Madison and Monroe all had homes (or more properly estates) around Charlotteville. It's said the dinner gatherings were extraordinary. Jefferson's home has been restored to almost exactly the way it was when he lived there. That's largely due to his habit of recording absolutely everything. They hadn't heard of obsessive-compulsive back then. But they knew about meticulous. Thomas Jefferson was an extremely meticulous record keeper. As were his daughters. And today, we benefit from that.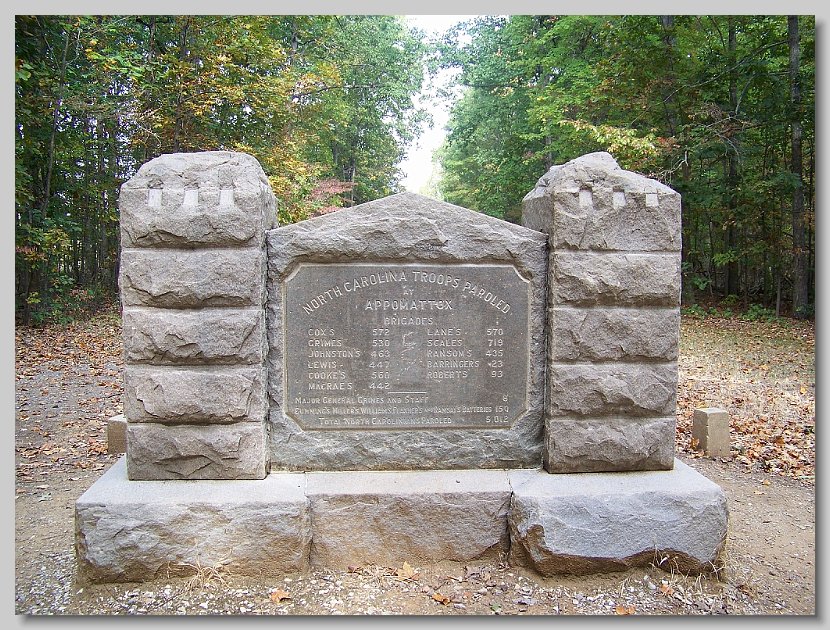 If we remember much about American History, we remember that the Civil War came to an end when Confederate General Robert E Lee surrendered to Union General Ulysses S Grant at Appomattox Courthouse, Virginia. Well, we learned some new things this week. First, Appomattox Courthouse is not a building. It's a town. There is a courthouse in the town, but the surrender actually happened in the parlor of a private home. And while Lee's surrender of the Army of Virginia was the death knell for the Confederacy, the war didn't actually end until several months later when the last Confederate armies finally surrendered in Texas and places like that. We also hadn't remembered that Lee's surrender on April 9, 1865 was just a few days before Lincoln was assassinated. In fact, it was apparently Lincoln's speech announcing Lee's surrender that was the final straw for John Wilkes Booth, who shot Lincoln on April 14.
Ever heard of Foamhendge? It's a more-or-less life size replica of Stonehendge, made out of styrofoam, and sitting on a hilltop near the town of Natural Bridge, VA. If we'd had to pay to see it, it would qualify as a tourist trap. As it was free, it was merely a curious reason to climb a hill and swat jillions of gnats. We chose not to pay to see the Natural Bridge itself. Although US11 runs across the top of the bridge, everything around and under it is privately owned, and they wanted $13 each to walk up the path. We chose to swipe a picture or two from the internet. So sue us.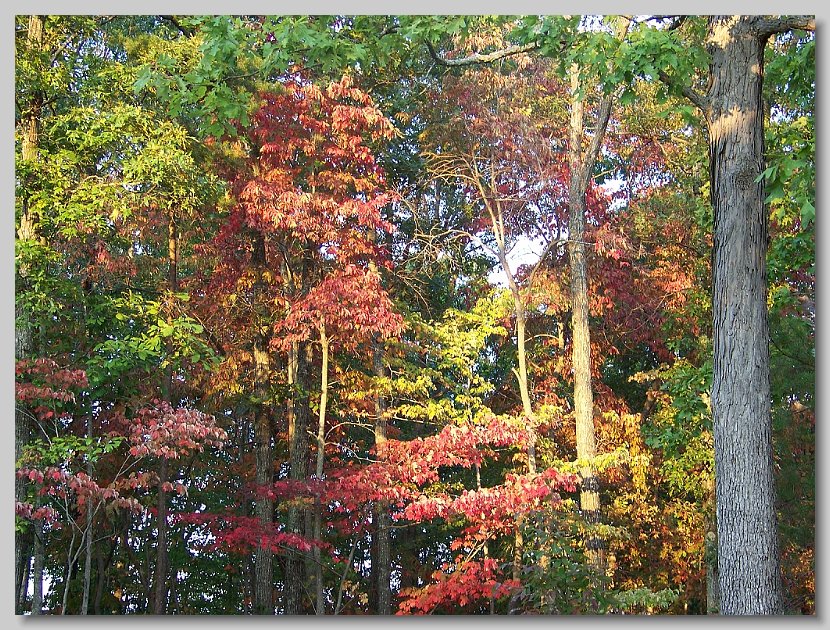 Oh, the fall colors? We saw some, but not what we'd hoped for. We'll keep looking.
There are about 50 pictures for this week of our life. We're finding more and more places that won't let you take pictures inside buildings. Monticello is one. You'll find the pictures we did take here.