Feb 21-27 - St Augustine, FL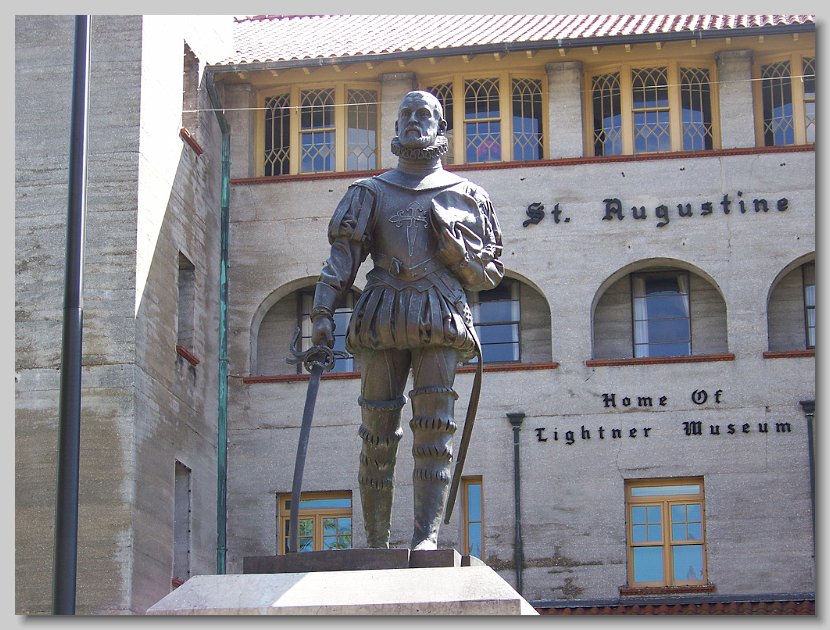 First settled in August of 1565, St. Augustine claims to be the oldest continuously occupied European-founded city in the United States. We wanted to make sure we saw some of it while we're in Florida, so we parked at the Bulow RV Resort near Flagler Beach, about 30 miles south of St Augustine. Flagler Beach is 15 miles north of Daytona Beach, and we timed our 6-day stay to be there between Speed Week, which culminates with the Daytona 500 NASCAR race, and Bike Week, which as near as we can figure involves lots of wild parties and motorcycle watching. Our stay, because the park is connected with 1000 Trails, cost $3 a night. During Speed Week and Bike Week, our "special rate" would have been $125 a night. As it was, there were a LOT of bikes in the park.
The Bulow Plantation was a cotton and indigo plantation in the early 1800's, but was pretty well leveled during one of the Seminole uprisings around 1840. The plantation house ruins are now a state park; some other parts of the plantation property became the RV "resort" and a gated subdivision. The RV park needs a lot of work, but the hookups worked and the bugs weren't too bad.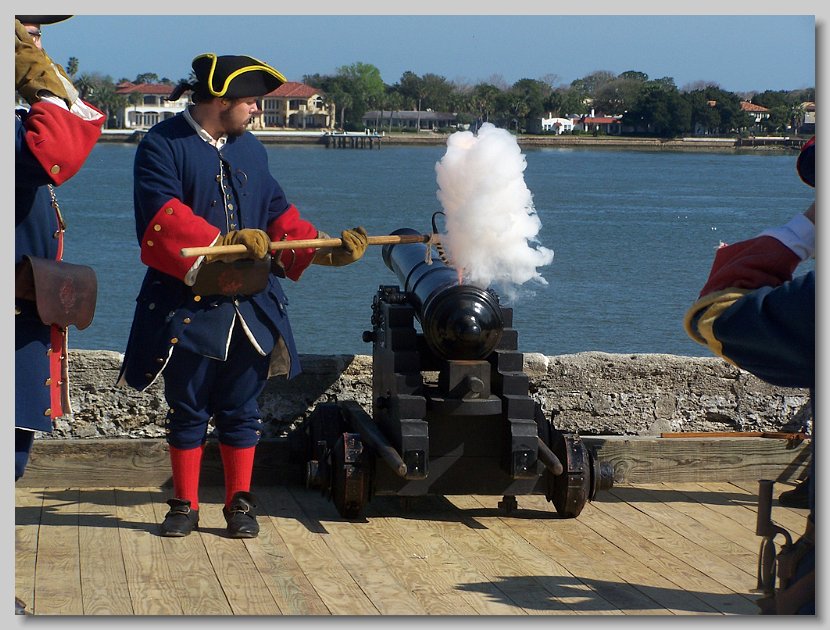 We actually went into St Augustine 3 times during our 6 days. We spent a few bucks to buy multi-day passes on one of the sightseeing trains that travel the historic district. Unlike Colonial Williamsburg, St Augustine is, for the most part, not an historical museum. Most of the old buildings date to the mid-1700s, and almost all of them are still being used as homes, gift shops, restaurants, galleries and other places of commerce. The "old fort", built in the 1700s, is a national park and is preserved and interpreted. Henry Flagler, credited with opening the Florida peninsula to winter tourism in the 1880s, made St Augustine the southern end of his railroad, and the luxury hotels he built remain, although repurposed as a college and museum. Although primarily a Spanish city, St Augustine was, at various times, under English and American rule as the result of various treaties. Interestingly, although the Florida settlement predates all of the English settlements that subsequently became the original 13 colonies, Florida was not included in the fledgling United States. Sentiment was that nobody would ever want to live in that horrid land infested with bugs and alligators.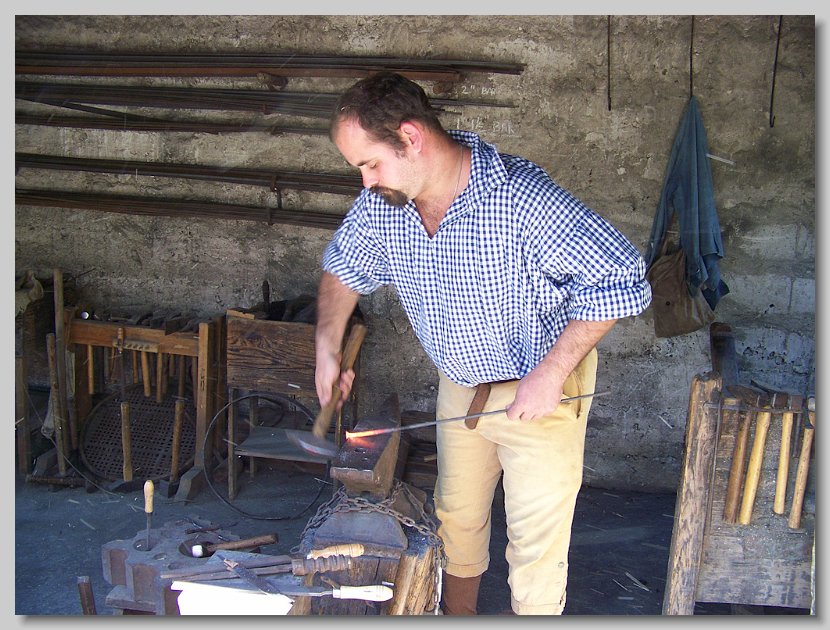 St Augustine is a tourist town to the core, and you can visit the original Ripley's Believe It Or Not Museum, the legendary Fountain of Youth reportedly discovered by Ponce DeLeon, and dozens of other similar attractions. Mostly we wandered and looked. In Old Town, there's a collection of old buildings assembled into a "Colonial Spanish Village", where you can watch and visit with people plying their trades - woodworking, lace making, leatherwork, smithing, etc. We spent several hours there.
The last night before leaving Flagler Beach, Judy discovered the return of the water leak under the bathroom sink. So we shut off the water pump and, skipping the morning showers, headed for Orlando, where we hope to resolve it once and for all.
There are about 100 pictures in our slideshow for our St Augustine visit. You'll find them here.