July 29 - Aug 4 - Mystic Seaport & Newport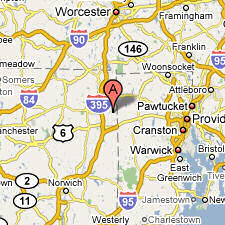 As we prepared to head westward, we spent 6 days parked at the Stateline Campresort, just a few feet inside Connecticut from Rhode Island. We were also within 40 miles of both Newport RI with its legendary mansions and Mystic CT, home of the Mystic Seaport Marine Museum.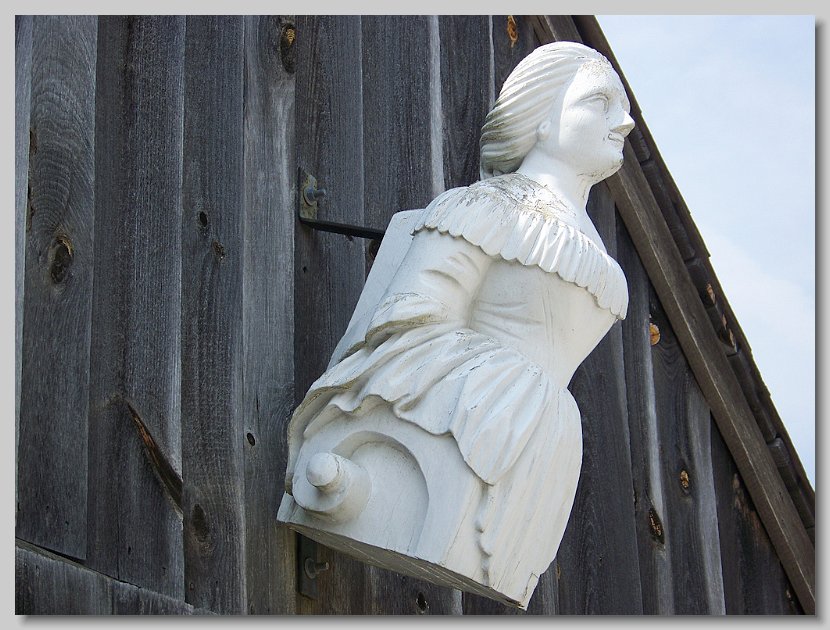 "Mystic Seaport Museum of America and the Sea" is an extraordinary interpretation of life in a seaport back in the days of wooden-hull whaling ships. The 7+ acres of museum contains restored waterfront buildings, several period sailing ships (including the only surviving wooden whaler in the world), interpretive displays and exhibits, and marvelous collections of things relating to the sea. There are very knowledgeable interpreters and craftsfolk to explain how things were. They even run a summer camp for teenagers, and the kids sleep on board one of the old sailing vessels - about 50 of them were taking basic sailing lessons while we were there.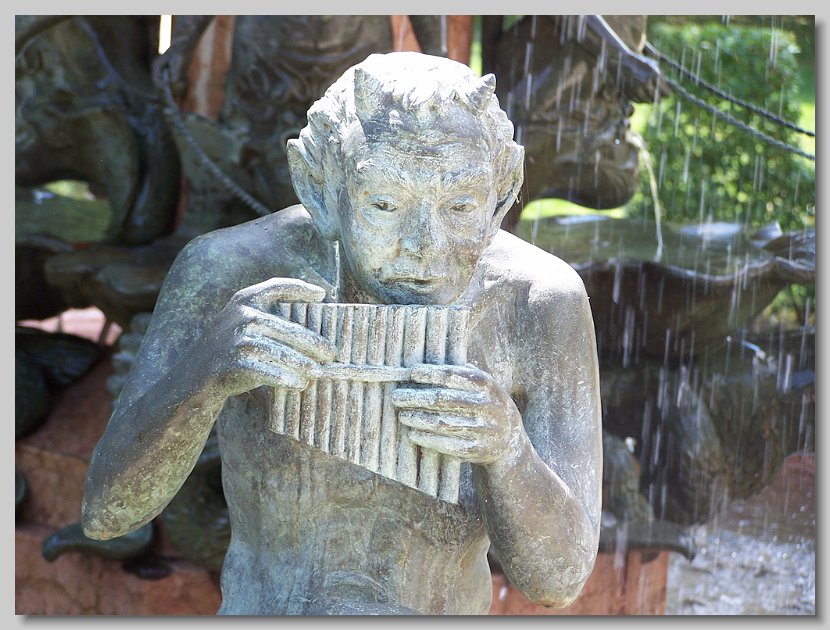 Newport RI is another of those places where the very wealthy built some fabulous mansions around the turn of the 20th century, and then used them for just a few weeks in the summer. About a dozen of the homes are owned and exhibited by an historical trust, and we toured two. The main attraction is the 70+ room Vanderbilt Mansion, built by Cornelius Vanderbilt II, grandson of the original Vanderbilt of shipping and railroad fortune. The summer home is largely as it was, with all of the family's furnishings and decorations intact. The home and the views are spectacular. It's hard to imagine having enough disposable income to undertake something of that scale.
The other "cottage" we toured is named "The Elms", built by a man who made his fortune selling coal to fuel those Vanderbilt ships and railroads. The Elms was very nearly leveled by a real estate developer some years ago, but the historical trust stepped in at literally the last minute to save the home. All of the contents had already been sold at auction, but much of the original furniture and art were donated back by the purchasers, and other period pieces were added to complete the interior. It's a great story, and a great tour. The combination carriage house and stable alone is bigger and more lavish than most modern houses, and the grounds are equally impressive.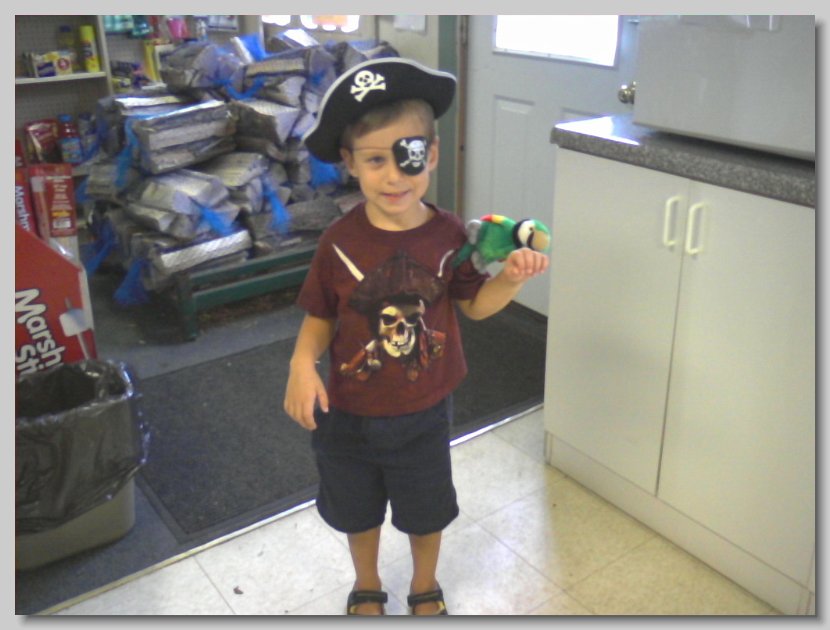 The RV Park has a different theme every weekend - Pirates ruled (aarrrgh!) while we were there - and we joined in for the Saturday night chicken cookout, which fortunately managed to fit in between some fairly heavy rains. A good time was had by all, especially the kids, who enthusiastically buckled swashes. When we left, they were already planning a Hawaiian weekend - suppose they had a poi cookout?
There are about 90 pictures in our slideshow for these last of our days in New England. You'll find them here.