Aug 4-17 - Westward Ho! - Part 1

We're heading west fairly rapidly (for us) - even so, what with rest stops and visitings, it'll take us about 6 weeks to get back to the Oregon Coast. The map shows our route and stops for the first part of this trip.
Aug 4 - we left Killingly CT and drove 190 miles to the Catskill Adventure Resort near Wurtsboro NY, where we'd spent a week back in July. We could have gone further, but being unsure of what the traffic might be like through Connecticut, we made sure we allowed enough time without undue stress. We parked the motor home and chilled for the evening.
Aug 5 - We pulled out of Catskill Adventure fairly early, as we had 370 miles to go. Our destination was the Plantation Park community outside Mercer PA. The drive was easy, but long, and near the end we missed a turn that was almost disastrous. Turning around in the motor home is not easy when towing the car, so despite the nags of the GPS to "Make a legal UTurn", we tried to find our way back on some very narrow country roads. Once when meeting oncoming traffic, we missed going into a ditch by inches - and still have the mud to prove it. But we got to the RV park just 15 minutes before the office closed. Just a little later, and we wouldn't have been able to get in. We didn't even unhook the car. On the way out next morning, Judy snapped this picture of the old courthouse in downtown Mercer. Might be fun to come back here some day - it's a very pretty area.
Aug 6 - Only about 260 miles to go today. Destination is the 1000 Trails preserve at Wilmington OH. It was an uneventful day, and the RV park is very nice. We took advantage of the full hookups to flush our holding tanks, as we know we'll not have a sewer hookup at our next stop. We also made a quick trip into Wilmington to pick up some groceries, and used a car wash to get rid of some of that mud from the almost-in-the-ditch episode in Pennsylvania. Interestingly, we found out after leaving the next morning that John McCain had been campaigning in Wilmington that day.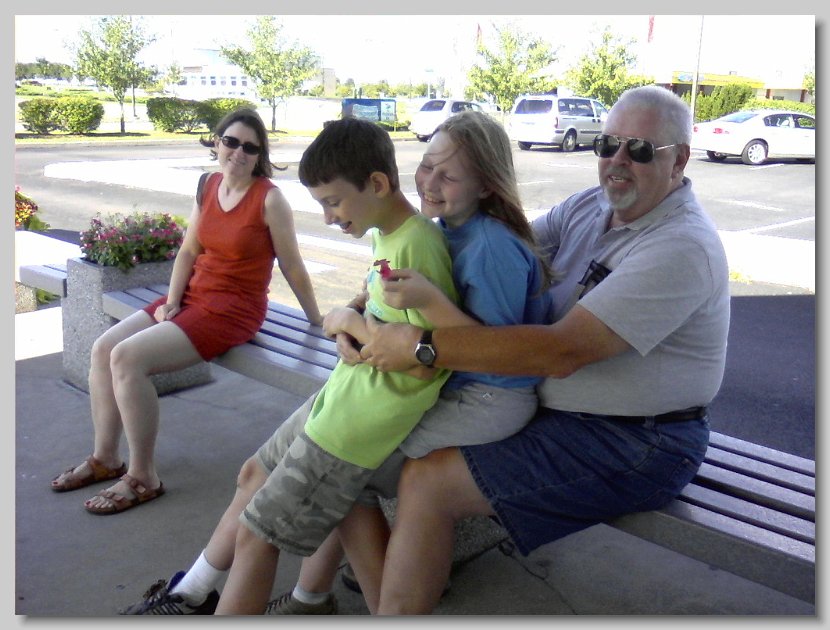 Aug 7-10 - Just 125 miles today, and we pulled into the Ceraland complex just south of Columbus IN. Ceraland is an expansive recreation facility for the employees of the Cummins Corp, makers of diesel engines, and headquartered in Columbus. But when there's space, they let us civilians stay in the RV park portion of the complex. We're here to see Luther and Linda Pierson and their kids Brian & Laura. We're Uncle Al and Aunt Judy to the kids, and we probably won't see them again for a couple of years. Unfortunately, Luther's in South Carolina with his mother, who's recuperating from emergency surgery on the first day of the family vacation in July. It wasn't the same without Luther around, but (among other things) we did go to church with Linda and the kids, and also went to a concert of the Columbus Indiana Children's Choir - both of the kids are members. It was a great time filled with lots of warm fuzzies, and it was hard to leave on Monday.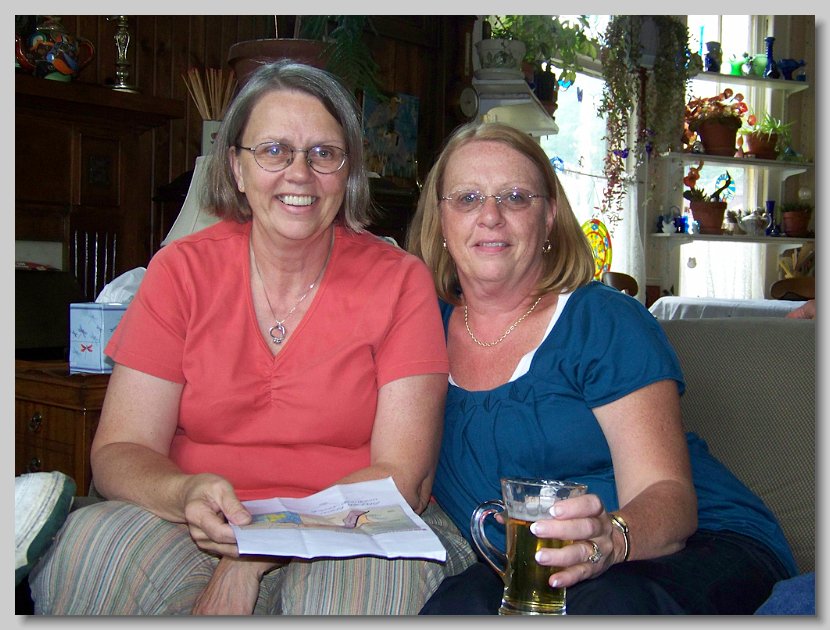 Aug 10-15 - We headed north on US-31 to Muskegon MI to visit with Al's siblings. It's a fairly easy 314 miles, but surprisingly tiring (we must be getting older). We parked at Hoffmaster State Park just south of Muskegon - it seemed like a good idea when we booked the reservation, but we probably won't stay there again. Unlike other state parks we've visited in other states, Michigan requires you to buy vehicle stickers in addition to paying rent. Out of state stickers cost $28 per vehicle. That made our four nights pretty spendy. Plus the fact that the park is severely wooded, so there was no possibility of satellite service, and the fact that everybody else had smoky campfires burning day and night, creating a haze you could touch. But we had a very nice dinner with all the sibs, and then another much less formal gathering at Brother John's house. And we were able to pick up some much-needed RV supplies that we've so far not been able to easily find.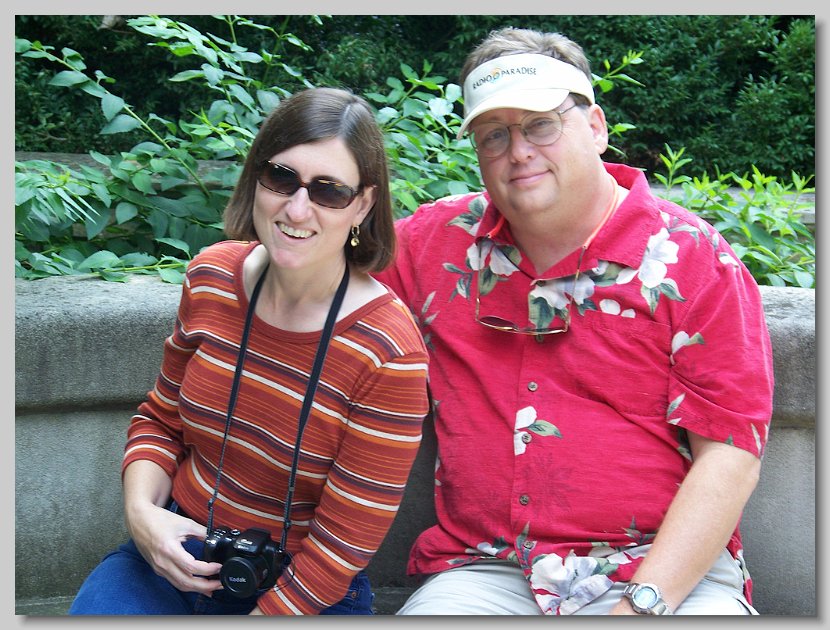 Aug 15-18 - We try not to travel on weekends when everybody else does, so we left Muskegon Friday morning and headed mostly south to the 1000 Trails Horseshoe Lakes Preserve, a few miles north of Terre Haute IN, and settled in for the weekend. We had a waterfront site! Luther Pierson was now back in Columbus, his mother safely home again, and we really didn't want to be that close and not see him before we left. We were about 2 hours away, so we met the whole Pierson family at their home in Columbus Sunday after church and spent the afternoon with them. It was a very special time, again full of warm fuzzies, and again difficult to leave.
And on Mon 8/18 we pulled out and headed west again. But that's fodder for our next report.
There are about 60 pictures (lots of people) in our slideshow for this leg of our trip. You'll find them here.