April 10 - May 16 - Texas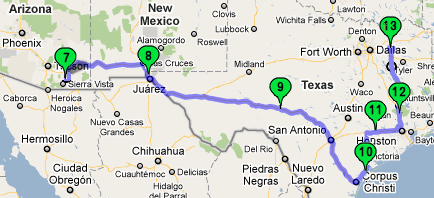 We'd originally planned to be in Texas just over two weeks - drive to Rockport on the Gulf for Easter, then head for New Orleans and then to Memphis. The Mississippi River changed our plans, and after the RV park in Memphis called to say they'd closed for flooding, we decided to hang around in Texas. Besides, we figured we could wait out all those tornadoes that were happening in the midwest. So - five weeks in Texas.
There's no easy way to drive across Texas. We left Tombstone AZ (7) on Apr 10, and stopped the first night in the parking lot of the Sunland Casino & Race Track (8), outside El Paso, where parking is free. It was the last day of live horse racing at the track, and the place was a madhouse. We'd hoped for a decent dinner in the casino, but settled for burgers in the snack bar, which wasn't quite as crowded as the other eating places - just louder. We think we were the only Anglos in the casino. There were half-a-dozen other RVs in the lot with us. Next morning we set the cruise control at 65 and headed east, aware of the reports of major wildfires "everywhere" in Texas. We never saw the flames, but did see lots of smoke, and pulled up for the night at a very nice rest area outside Sonora (9) - where we've spent the night a few times before, also free. And on Tuesday morning, we timed our start to avoid rush hour in San Antonio and made it to the Bay View RV Resort in Rockport (10) by mid-afternoon. We clocked 1,025 miles in three long days of driving, which is unusual for us.
We'd spent a couple of weeks in Rockport last winter, and except for the rain enjoyed the town a lot. This time we were a month later, and we deliberately picked Rockport so we'd be someplace with a church we liked for Easter. Being a month later, the weather was dryer. Most of the snowbirds had headed for home, and the town was generally quiet, although it got a lot more crowded on Easter weekend.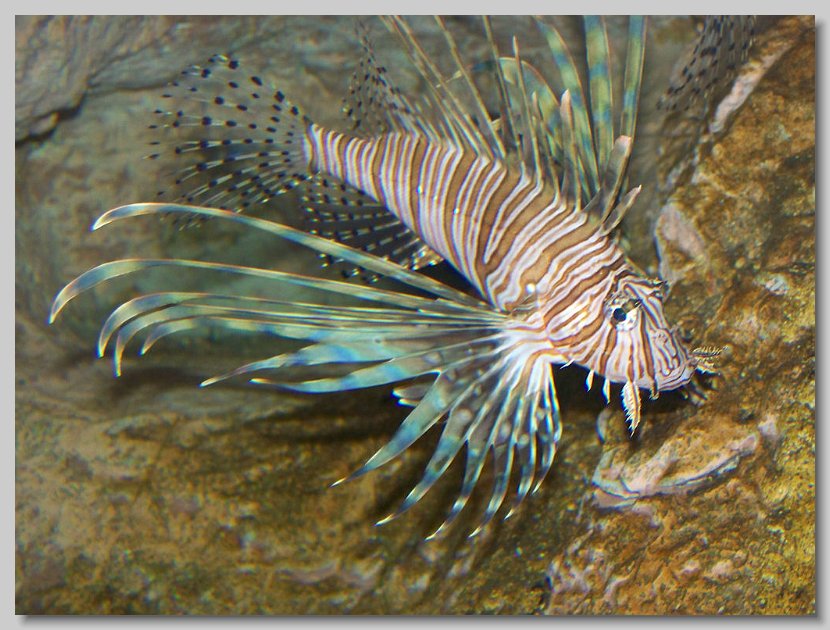 We made two day trips into Corpus Christi, one to visit their aquarium, the other their art museum. Both are nice facilities, although not as big as some we've visited. We couldn't take pictures inside the art museum, but there are quite a few from the aquarium and the art museum grounds.
One weekend, we tried to go to the annual Texas Sand Castle event at Port Aransas, only about 20 miles south. We gave up when we encountered a two-hour wait for the ferry to North Padre Island. Bummer.
On Tuesday nights, the local four-plex offers free popcorn (bring your own bowl) at the movies, so we went both Tuesdays we were in town. Most of the other snowbird specials we'd found last year were not being offered this time. We also managed to patronize all three of the local BBQ places with much enjoyment. And just before we left town, we replaced all four tires on the PT Cruiser, having put nearly 60,000 miles of driving and being towed on the old ones.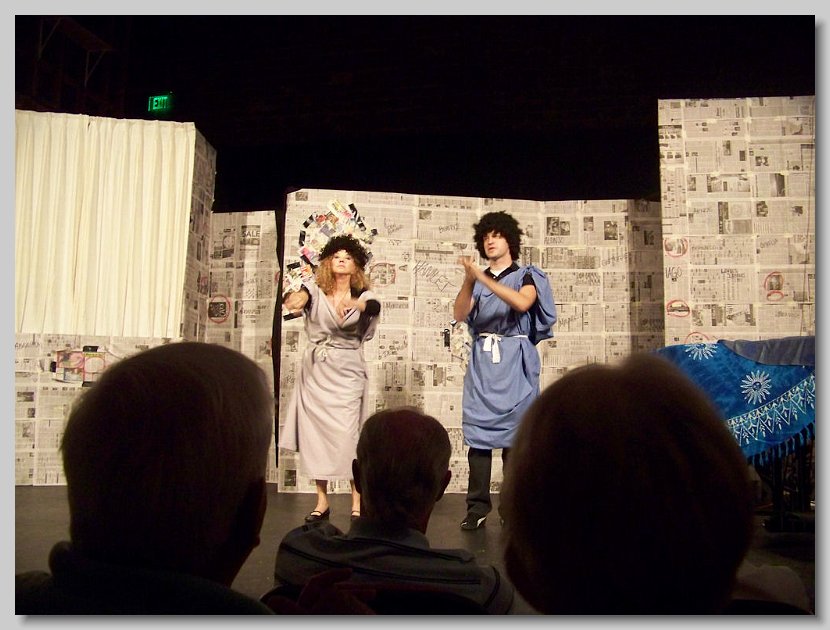 There's a little theater group in Aransas Pass, a few miles south of Rockport, that was staging a production of "The Complete Works of William Shakespeare - Abridged", which was too tempting to resist. We've seen the show several times, once by the original Reduced Shakespeare Company, but the premise is so outlandish we were sure it would still be funny no matter how amateur the production. It was actually quite good, with a talented cast of 3 managing to get through (at least by their count) every play written by the Bard.
From Rockport, we headed north on Easter Monday to the 1000 Trails Colorado River preserve near Columbus TX (11) for just one night, both to make an easy day's drive, but also so we could dine at Nancy's Steakhouse in Columbus, a place we like a lot. We were not disappointed. Yum!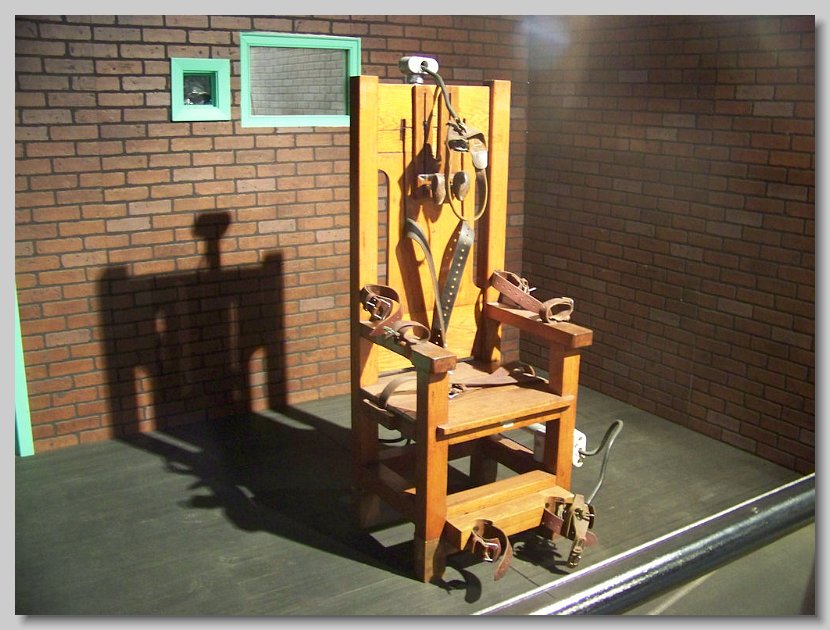 And thence another easy drive, skirting Houston, to the 1000 Trails Lake Conroe Preserve at Conroe TX (12), about 40 miles north of Houston. We stayed 17 days, mostly kicking back. We had one of our hydraulic leveling jacks replaced, ate out some, spent several days planning our summer travels, and managed a visit to the interesting (and also depressing) Texas Prison Museum at Huntsville TX. Texas has had an interesting history of prisons and prison practices over the years, ranging from the worst to the best. Huntsville has pretty much been a mainstay of the Texas penal system all that time, and is still where all Texas executions are carried out. The museum includes the state's infamous electric chair - "Old Sparky" - that was in use for 40 years. It was the warden of Huntsville that hired the former Texas Ranger who tracked down and killed Bonnie and Clyde. The fact that it was accomplished in Louisiana didn't seem to raise any jurisdictional issues.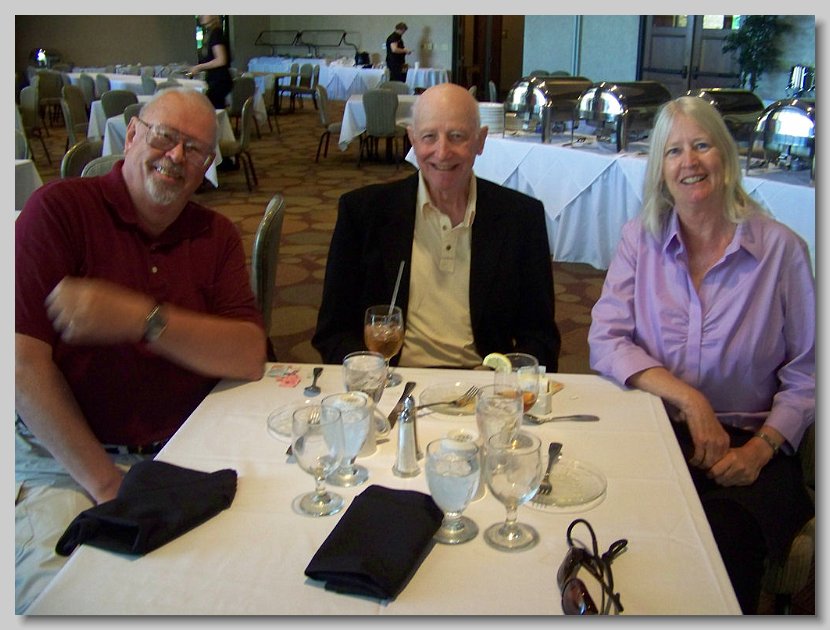 On Friday May 13, we drove about 235 miles to the 1000 Trails Lake Tawakoni (Ta-WAH-ko-nee) Preserve (13), east of Dallas. We spent the weekend before heading on to Little Rock AR. Our plans included visiting with Al's aunt and uncle, Marian & Lee Wilson at their home near there. Unfortunately, Marian was hospitalized with some heart problems a few days before we got there. We did have a delightful brunch and visit with Lee and daughter Kathleen (Al's cousin), who just happened to arrive from Alaska for a visit the day after her mom was hospitalized. As this is written, Marian is home again and planning their annual trip north to Michigan. Maybe we'll catch up with them there in June.
And on Monday May 16, we headed north to Little Rock AR, a place we'd not yet been. That's for our next report.
About 70 pictures in our slide show this time. Check them out here.