June 28 to July 11 - Westward to the Sea! - Part 2

Now for the left half of that map, and our final "push to the sea".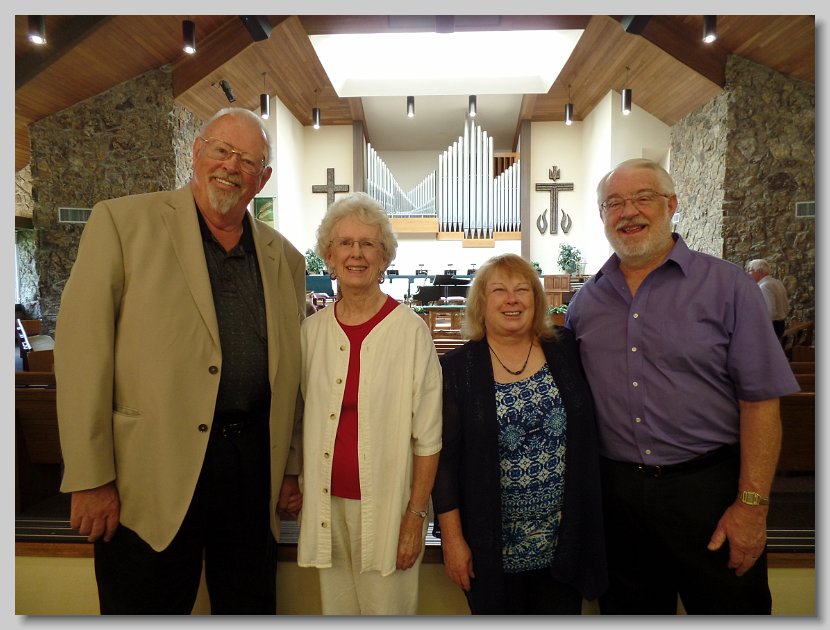 On June 28, we hooked up and left Rapid City, driving the 312 miles to the Terry Bison Ranch (22) south of Cheyenne WY. We've overnighted at this RV park several times, as it's inexpensive with our Passport America membership, and provides full hookups and pull-through sites, so we don't have to unhook the car to stay just the one night. Next morning, we headed south again on I-25, stopped for fuel at the Sam's Club in Loveland CO, and then climbed the mountain about 3,000 vertical feet to Estes Park CO and Wes and Vendy Lockard's marvelous mountain retreat (23). A couple of years ago, Wes developed an RV site - "just for us", he said - so we could park our motorhome more easily and more level. This was our first visit since then, and the site worked out very well for us. We've spent several July 4th holidays with the Lockards, and this time was just as enjoyable. Al introduced Wes to the joys of digitizing his movie collection, we made the obligatory visit to some choice sites in the Rocky Mountain National Park, and generally enjoyed the company, fellowship and fireworks. And on July 6, we pulled out again. Both Wes and Vendy are dealing with some health issues and we'll keep them in our thoughts.
On July 6, we headed back down the mountain and then onward 313 miles to Rock Springs WY, where we spent the night at the Sweetwater Fairgrounds (24). They have 1200 (that's right, 1200) RV sites, and when there's not a fair or other event going on, make them available at a low price to folks like us. In past trips through here, we've spent the night at the local Walmart, but with outside temperatures topping 100 degrees, we voted for electricity and air conditioning. Well worth the modest fee.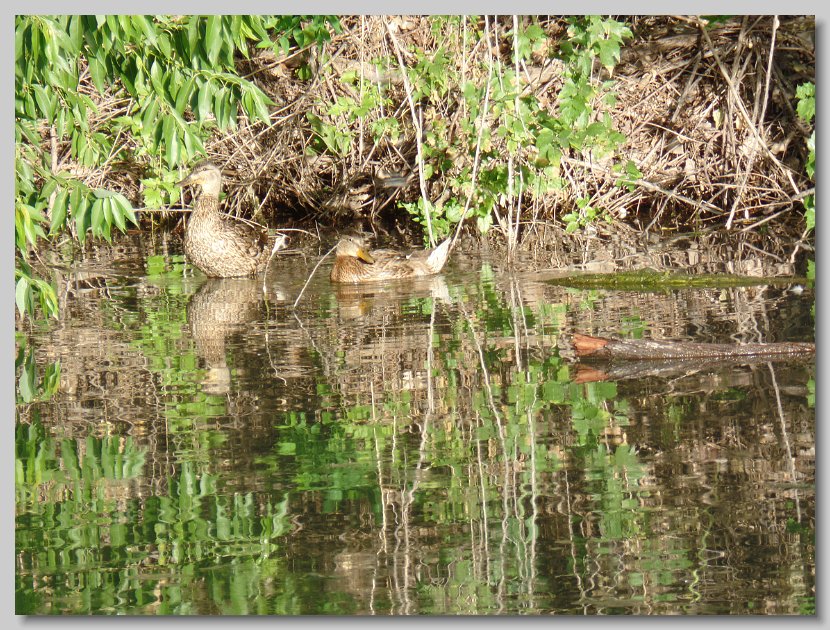 Next day, 360 miles of driving took us to Twin Falls ID. We kind of hate to tell anybody where we spent that night - the Rock Canyon Campground (25) is a true hidden gem . It's a county park, just outside the city, so it's convenient. And it's really in a canyon - about 40 feet below the rest of the town. The entrance road is quite narrow and steep and somewhat offputting, especially for a rig our size. But when you get to the bottom, you're in an oasis instead of the southern Idaho desert. Green trees, a creek meandering through, only about 25 RV sites, and only $15 a night. There are plenty of waterfowl in the creek, rabbits and squirrels scampering all over the place, and we saw a doe and two fawns on the hillside across from our site. We found that there was a Culvers just up the road, so no need to guess where we ate. Normally, we'd have spent the night at the Walmart in Jerome ID, but those 100+ degree temperatures made us seek electric hookups. We'll not forget this place, and next time we pass this way we'll spend more time in Twin Falls. But please don't tell anybody about our RV park find - we'd hate for it to fill up before we get there, and they don't take reservations.
On Friday July 8 we broke the 2-2-2 rule again, driving 386 miles to the Plymouth Park at Plymouth WA (26) to stay the weekend. We try not to travel on weekends - all the weekend RV folks are out and about, and there's lots more congestion. Anyhow, the Plymouth Park Campground is on the banks of the Columbia River, just across from Umatilla OR, just downstream from the McNary Dam. It's operated by the US Army's Corps of Engineers, and with our official US Government Senior All-Access Pass, cost us just $12 a night. It was nice and quiet, and we were able to visit both a Costco (in Kennewick WA) and a Walmart (in Umatilla) to restock our larder. We'd like to spend more time at Plymouth Park sometime. It's a very pleasant place.
And finally, on Monday July 11 we completed our trek to the Pacific with a 298 mile run through the Columbia River Gorge and then to the Neskowin Creek Resort just north of Lincoln City OR (27). It was an uneventful drive except for a minor encounter with a bright yellow stanchion at a truck stop where we got fuel. A little rubbing compound and elbow grease will be in order. We were back in Oregon after 2 1/2 years. Felt really good.
We took a few pictures on this half of our westward trek. Those that made the cut can be found in our slideshow. Check them out here if you choose.