Dec 4-13 - Florida's Space Coast
Well, we're really starting to feel like snowbirds. Once we got to Florida, folks are asking "Where are you from?", "Where are you staying?" and "How long are you staying?". Up till now, there were more questions. it seems. We
stopped for nine days at the Seasons of the Sun RV Resort just north of Titusville - the closest city to the Kennedy Space Center, where the Space Shuttle launches and lands. We'd hoped to see the Dec 6 launch of the Space Shuttle, but that didn't happen. Maybe we'll be able to see it from further away when it goes up in January. One of the astronauts on this flight is from Eugene, OR, and we know there were folks we know from Eugene in Titusville for the launch, but our paths never crossed.
While waiting for NASA to make up their minds, we wandered about a bit, trying to pick a vantage point from which to see the launch. There are none as good as where the TV cameras are, but we understand that if you're anywhere within 15 or 20 miles it's a spectacular show. Maybe we'll find out yet.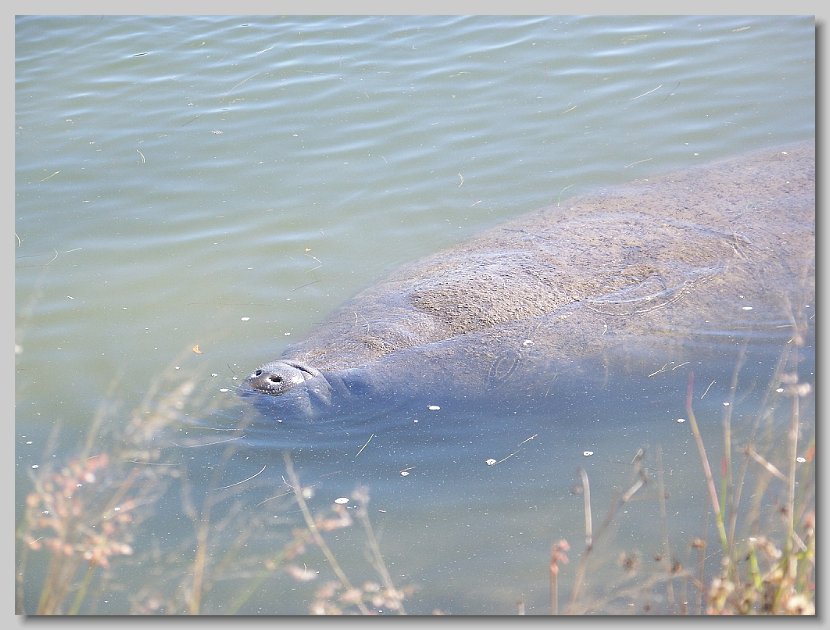 The Merritt Island National Wildlife Refuge is huge, and it's made up of the parts of the Kennedy Space Center that NASA isn't using. They claim over 500 species of wildlife, most of them birds. This time of year, the migrating birds are here, and combined with the usual tropical residents, there are lots of beautiful birds to see. You'll be able to tell from our pictures. The refuge is also home to more alligators than the Everglades, they say - some 5,000 animals. We saw a few, plus our first sighting of the manatee. There were 7 or 8 of them lolling (or whatever they do) near a bridge across the intracoastal waterway. Hard to believe that these things were ever mistaken for mermaids by sailors of bygone days. They must have been related to those guys who named the Grand Tetons.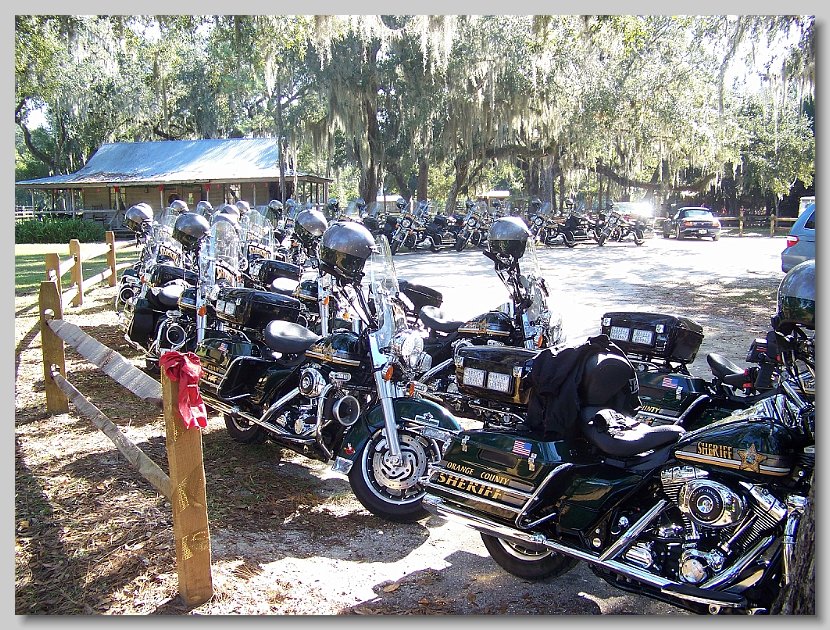 We drove up the coast as far north as Daytona Beach, and down the coast as far south as Melbourne (FL, not Australia), and inland to the town of Christmas, where the post office is very busy this time of year. The town took its name from Fort Christmas, which was named because that's when the soldiers started building it back in 1837. Not much of a town, but the state park housing the reconstructed fort is kind of neat. The day we were there the Orange County Sheriff's Dept Motorcycle patrolmen were having a luncheon outing. Must have been about 75 of them. Made quite a sound when all those Harleys moved out.
After the shuttle launch was scrubbed, we were able to tour the Kennedy Space Center, getting to within 3 1/2 miles of the shuttle launch pad. It's a very interesting tour, and covers a lot of the same stuff as the NASA tour we took last year in Houston. And we got to watch a rocket launch! There was a "secret" launch of a spy satellite by the Air Force that went off around 5pm on Dec 10. We were at the Visitors' Center about 13 miles from that pad, and had a great view. That was special.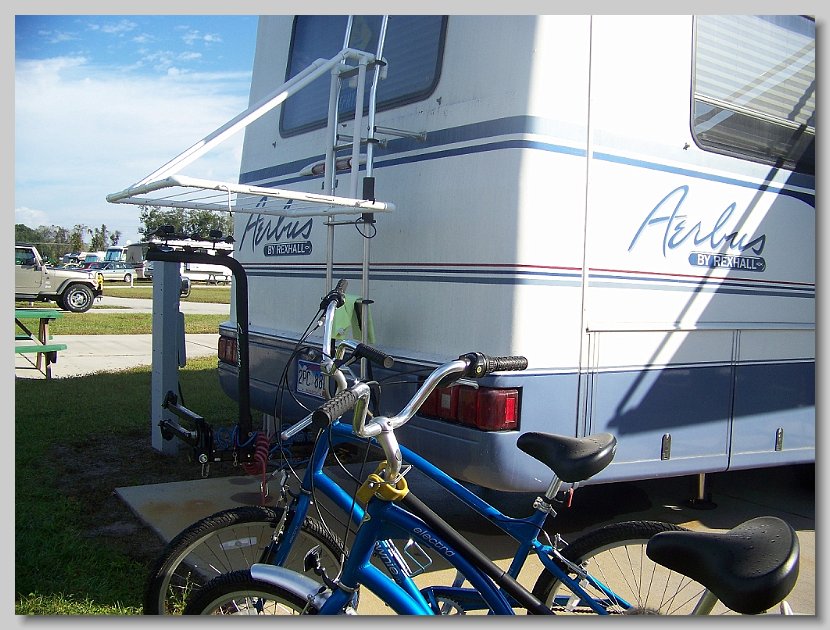 During our days in Titusville, we built a folding PVC laundry rack to hang on the ladder at the rear of the motorhome. We'd seen them on other motorhomes, and had found a set of plans on the internet, and then saw that the motorhome parked next to us in Titusville had one. We asked and were able to take pictures and measurements, and after a trip to Home Depot, we started to assemble it, Lee, the guy from next door, came over with a PVC cutter and some PVC glue and helped us put it all together. We know people carry strange things in motorhomes - we certainly do - but a PVC cutter is something we'd never have thought of.
The weather's been just about perfect - daytimes in the low 70's, overnights in the high 50's. Good shorts weather. Some folks with motorhomes put out some pretty impressive Christmas displays, with lighted artificial palm trees being very popular. We'll decorate once we get to Orlando, where we'll be spending the holidays. But no lighted artificial palm trees for us. At least not this year.
There are about 100 pictures for our days on the Space Coast. You'll find them here.