July 14-30 - Bouncing Around the Northwest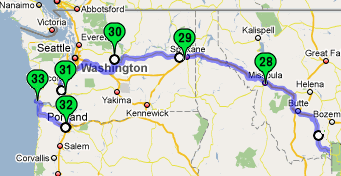 Upon leaving Yellowstone, our plan was to take a couple of days to reach picturesque Leavenworth WA, spend a couple of weeks exploring that area, and then head up to Washington's beautiful Skagit Valley for a few weeks. When Judy's brother John called to chat about his impending open heart surgery, it became apparent we needed to make some changes to our plan.
Stop 28 (Jul 14-15) - From West Yellowstone, we drove to the Missoula MT area, overnighting at the delightful Jim & Mary's RV Park. We took advantage of the stop to replenish our larder and to replace a music stand Judy lost at the harp festival. If you're an RVer and are ever in the Missoula area, we heartily recommend Jim & Mary's. It's clean, convenient, and moderately priced. Some day we'll have to do more than just overnight in Missoula. It seems like a neat place.
Stop 29 (Jul 15-16) - Next stop was the Ponderosa Pines Resort, just west of Spokane WA. This would be another place to spend more time some time - a well-appointed, heavily wooded park with lots of amenities. It was also reasonably close to a Bank of America branch, so we could do some banking, and to a Verizon Wireless store so we could make some needed changes to our cell service.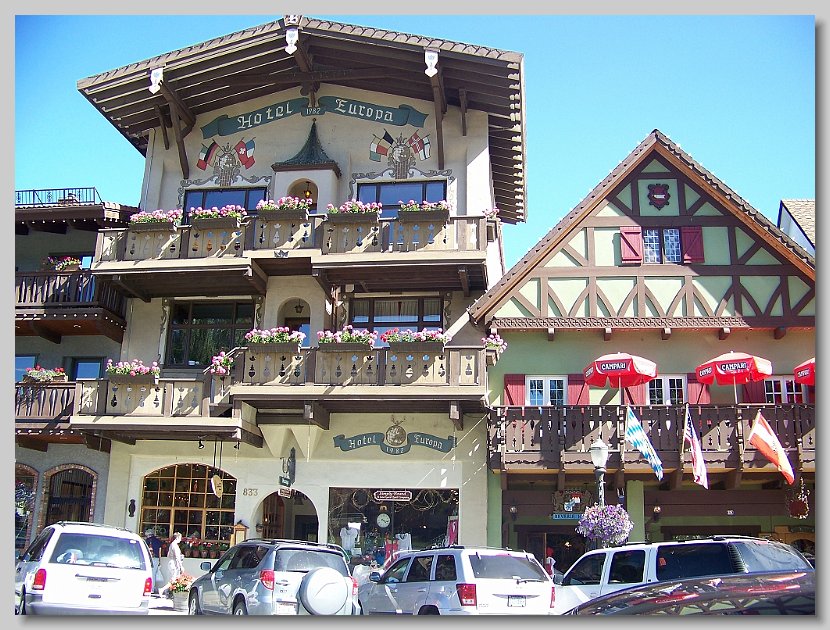 Stop 30 (Jul 16-19) - We shortened our stay at the 1000 Trails Leavenworth WA preserve to just 3 nights, long enough for our mail to catch up with us. Also long enough to explore some of Leavenworth - a faux-Bavarian village with lots of neat shops and food places. We particularly liked the Danish bakery, and managed to satisfy our sweet teeth more than once. Leavenworth is a town that reinvented itself about 40 years ago when all the usual local industries petered out, and has become a very successful tourist town. We made a side trip to the nearby town of Cashmere to tour the home of Aplets & Cotlets candies. Starting out about 70 years ago with a family recipe for Turkish Delight, the owners of Liberty Orchards started making candies from the apples, apricots and walnuts they grew. Their candies are now a major tradition in the Northwest and beyond. And you get free samples at the factory store. Yum. Oh - and the famed Leavenworth Prison? That's in Kansas, not Washington. We looked it up.
Stop 31 (Jul 19-20) - John's three sisters became his support system before, during and after the surgery to remove a very large aneurysm in his pulmonary artery. Sister Jan and Denny came down from Longbranch WA to be with John the night before his surgery, and stuck around the hospital a couple of days until he was awake enough to hold an intelligent conversation. Sister Joanna took an extended leave from work, and came in by train from Eugene OR to relieve Jan and then go home with John to provide whatever care was needed. Our part of the plan was to provide John comfortable transportation back home to Astoria OR and make sure he was settled in for recovery. To that end, we headed for Portland OR, stopping overnight at the 1000 Trails Park near Chehalis WA. We met Jan & Denny for a late lunch and update Sunday afternoon as they headed home.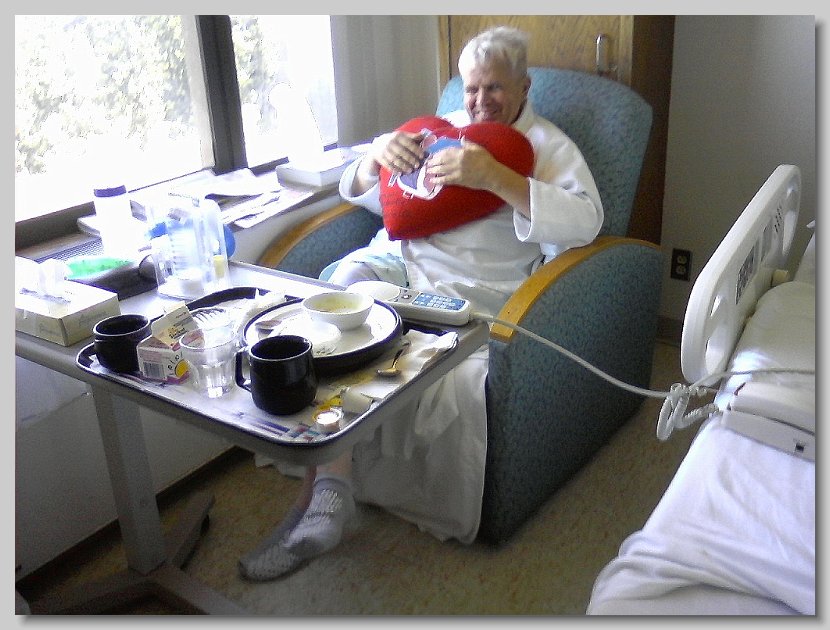 Stop 32 (Jul 20-22) - Providence St Vincent's Cardiac Care Hospital on the west side of Portland provides eight RV parking spots with water and electric hookups at no charge for patients and visitors. We moved into one of them the day before John's earliest possible release, prepared to hang out as long as it took. John's surgery had been more complex than anticipated, and we expected we could be there for several days. He had been in surgery for over 7 hours, on a heart-lung machine for 5 and a half hours. We spent some time with Joanna, did some shopping, had a visit from son Ira, and visited with John a couple times each day. We even managed to see the latest Harry Potter movie one evening.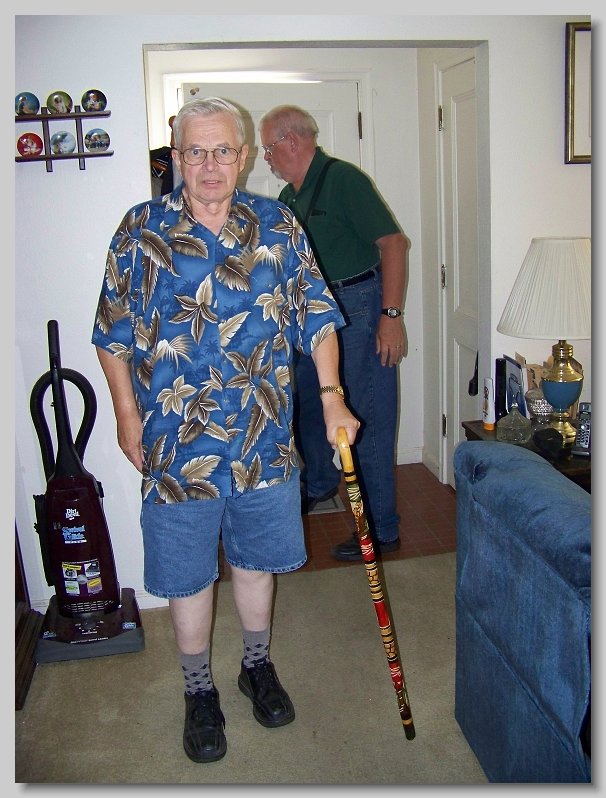 Stop 33 (Jul 22-30) - John was released a few days earlier than any of us expected, and around 6:30 Wednesday evening, we loaded John and Joanna into the comfy recliners in the motorhome and headed for Astoria. We had to make a stop to fill John's many prescriptions, and finally delivered him and Joanna to his house around 10pm. We were all very tired. We drove then to the 1000 Trails Long Beach WA park, arriving after hours, spent the night in the park driveway, and moved into a very nice space the next morning. For a week or so, we made a few supply runs, ran a few errands, and generally tried to make sure John and Joanna were settled in. We managed a lovely lunch out with Chuck and Jan Wolfe, too. Our week in the Astoria area culminated when we were able to take John out for lunch - his first post-surgery outing. We all enjoyed that greatly. Satisfied that John was recovering nicely, on July 30 we resumed our original plan, heading north to the Skagit (pronounced "Skajit") Valley.
So, we managed to move to a few unplanned places, drove a few more miles than planned (just over 1100 miles total), and did a few more good deeds than usual. In all of this, we also managed a few touristy things, but our slideshow is obviously (some would say "mercifully") brief. See some of the pictures we did take during these two weeks here.