June 9-23 - Wilmington OH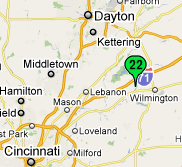 We hadn't been in a 1000 Trails park since we left Texas, so we were ready to park for "free" for a couple of weeks. And we'd had a couple of busy (for us) months, so we were ready to just hang out for a couple weeks. 1000 Trails Wilmington OH filled the bill perfectly.
Wilmington claims to be the home of the Banana Split, invented in 1907 by Ernest Hazzard on a slow winter day in his ice cream parlor. While Latrobe PA contends the split was invented in their town 3 years earlier, they didn't start publicizing that fact until several years after Wilmington started their annual Banana Split Festival. So Wilmington defends their claim, whipped cream dispensers at the ready.
Our visit to Wilmington didn't start too well - as we were setting up, our slide and leveling jacks refused to work. There was a gusher of hydraulic fluid coming out of the left front wheel well. We thought we'd fixed that in Lexington. Took us two days to find somebody who was both willing and available to check out the situation - which happened when Marv Braun of Precision RV Service happened to park his RV just a few spaces from ours. Marv agreed to check it out, and quickly found that a hydraulic hose had been rubbing on a tire and burst when we pressurized the lines. Apparently, the guy who fixed the leak in Kentucky hadn't put everything back where it belonged. Couple hours, 1 new hose and 4 quarts of hydraulic fluid later, we were restored. We'll try to have our future breakdowns near wherever Marv is parked. He does good work, and we like him.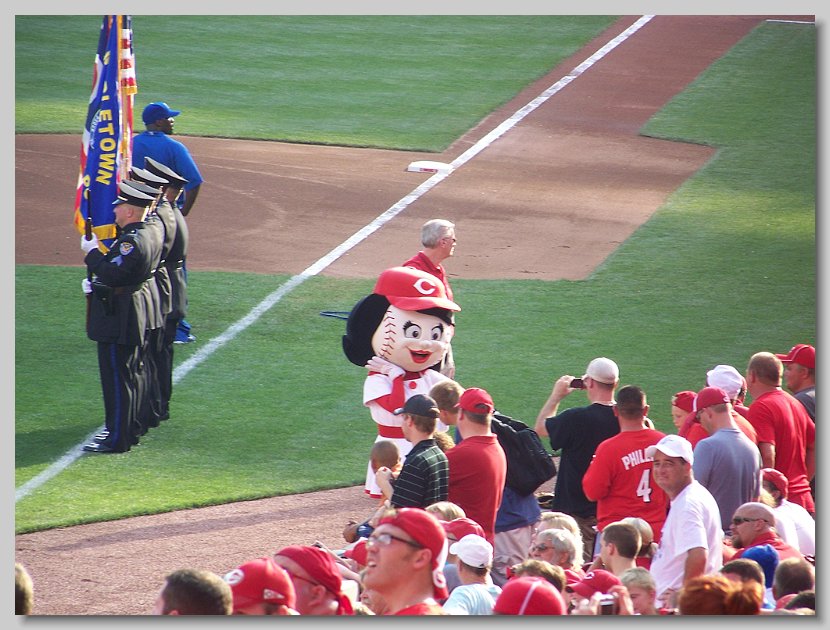 We were only about 120 miles from Columbus IN, where Luther & Linda Pierson and the kids live - too close for them to ignore us, apparently. Shortly after we arrived, Luther called and wanted to know if we'd like to meet near Cincinnati and go to a ball game. So, Saturday we met Luther and Brian and Laura at a Skyline Chili restaurant for dinner and then drove into town to see the Cincinnati Reds defeat the Kansas City Royals. Linda had a previous commitment, so we'll not see her until we get to their town (next stop). We don't think we've been to a major league baseball game before. If you think refreshments are spendy at a cinema, don't even think about eating at the ball park. But it was fun.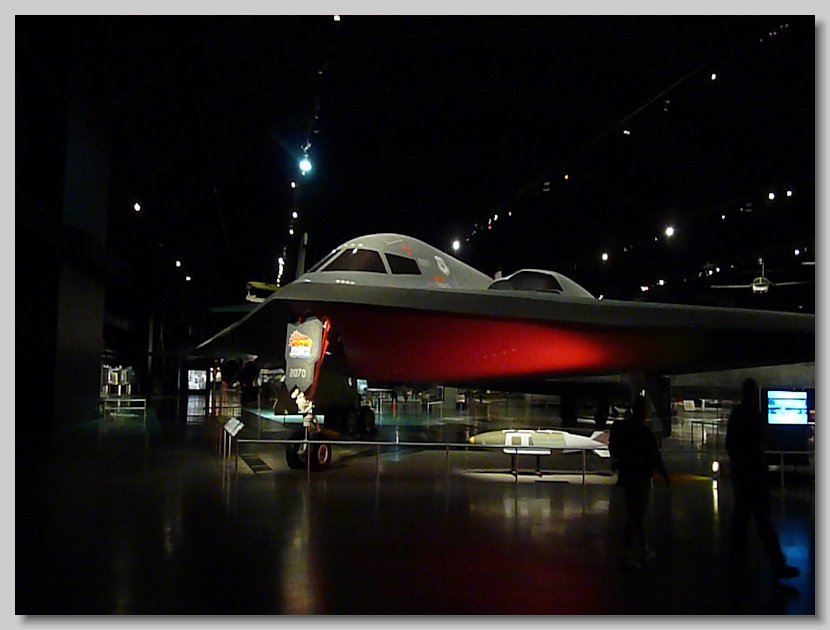 When we first started traveling in 2006 and visited the Piersons, we all did a day trip to the US Air Force Museum at Dayton OH. It's quite possibly the best air museum we've seen (and we've seen a lot). We paid them another visit to see what was new. It's still a very wonderful place, and much more than we can cover in just a single day. There's a lot of history in those four big hangars.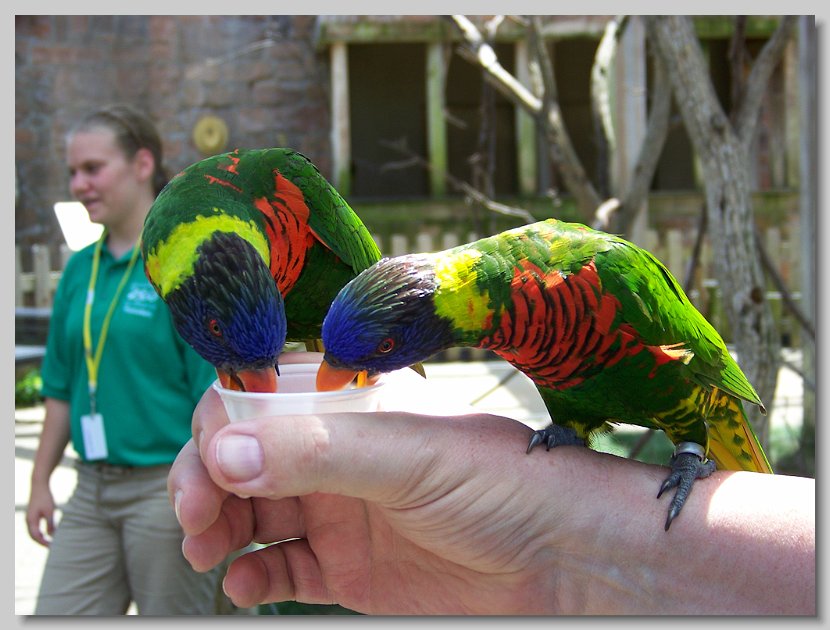 Nearby Columbus OH is the home of the Columbus Zoo, an excellent zoo. It's also the home zoo of TV celebrity zoo person Jack Hannah. Of late we've found that our aging limbs don't enjoy walking as much as they used to - we've pretty well used upa day's allotment of walking in about 2 hours. So we tried an experiment, and rented a couple of "mobility scooters" at the zoo. Not only did we manage to extend our stay enjoyably to over 5 hours, we also managed to see all of the zoo. It was sort of spendy, but now we know. Wish we'd gotten the scooters at the Air Force museum.

All in all, we didn't do a whole lot of touristy stuff while at Wilmington, but we seemed to stay moderately busy. Among other things:

● We bought a new GPS unit for the PT Cruiser - one with a larger screen and bigger buttons, and we like it a lot. It has an interesting quirk - a couple of times when we deviated from the suggested route, the GPS would recalculate and show a new route with over 20,000 miles to go. Apparently, it wanted us to go around the world to get back on track.

● We had the DirecTV people come by and install a new Hi-Definition satellite TV receiver. We now have much better TV pictures. We also found out that many of the channels we watch a lot aren't available in HD.

● We drove about 60 miles to Columbus OH to the warehouse and picked up a year's supply of the Amsoil motor oil and filters we use in both the car and the motorhome. Next we'll try to find somebody to actually change the oil.

● Judy did laundry and defrosted the refrigerator while Al offered encouraging sounds.

● We watched the weather radar a lot as spectacular thunderstorms formed many evenings. Fortunately, we were spared any major storms - but we did have a couple of very impressive rainfalls.

● We found the whole lawn outside the RV alight with fireflies one night. Way cool.

● We searched in vain for a charity thrift shop where we could donate some surplus stuff.

● We saw the movie "Toy Story 3" - what fun!


We like the Wilmington area. The local Presbyterian Church is friendly - our second Sunday there, folks were calling us by name - and the 1000 Trails park is very pleasant.

We've tried to trim our slideshow to just the highlights. See how well we did here.