June 23-30 - Columbus, IN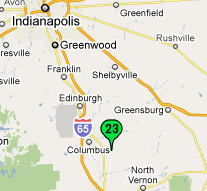 About 15 years ago, our friends Luther and Linda Pierson were expecting their first - turned out to be Brian - and as they were in Reedsport OR, hundreds of miles away from any of the actual grandparents-to-be, asked if we'd be willing to serve as stunt double grandparents. We said we would. Brian came along the following April, followed by Laura 2 years later. We've been Aunt Judy and Uncle Al ever since. About 10 years ago, the Piersons moved to Columbus, near where Linda grew up, and much closer to real grandparents. But they couldn't get rid of us that easily. We've been reconnecting whenever we can ever since.
From Wilmington OH, it's just abut 120 miles to Columbus, and we checked into the Ceraland recreation facility, just south of town. Columbus is home to the Cummins diesel folks, and Ceraland was built as their employee recreational facility. It includes about 300 camping sites, and we get guest privileges as members of the Family Motor Coach Assn. It's close to town and not terribly expensive.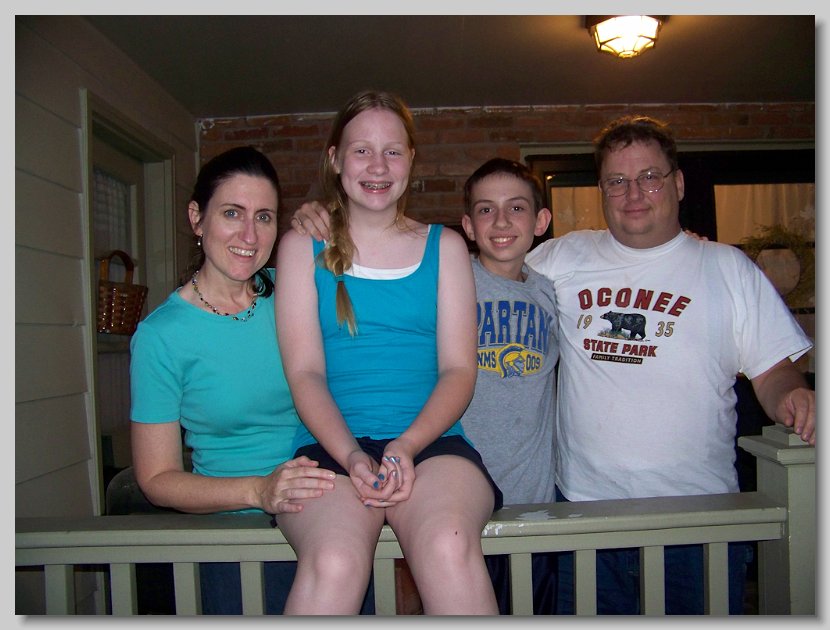 Mostly, we visited. We went to dinner a few times, Luther changed the oil in the PT Cruiser for us, we were able to attend Laura's summer band concert one morning, we visited with Linda's mom and wandered around Madison IN, down on the Ohio River. We helped celebrate Linda's birthday, made a number of visits to the local Culvers, and got Luther and Linda into the local Sam's Club to get significant savings on upgrading their respective cell phones. Judy made several visits to the local Curves and joined Linda for a PEO meeting, which included a pipe organ concert at one of the local churches. We got our bikes serviced so they could again be ridden.
And then, too soon, it was time to leave. We released the Piersons to resume their normal lives, and on Wednesday 6/30 we headed north to Michigan. The Piersons are more than just great friends - they're family. It seems like whenever we connect, we just pick up where we left off.
Not a lot of pictures in our slideshow this time. But they are all ones that we'll treasure . . . see them here.