Aug 15 - Sept 29 - Housesitting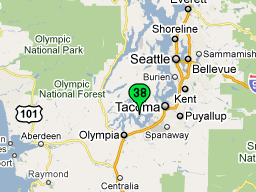 Several months ago, Judy's sister Jan & hubby Denny asked if we'd like to house-sit for them for a few weeks while they escaped on their sailboat. It took us about 20 seconds of discussion to decide that sounded like fun, for two reasons. First, their lovely home is waterfront with a spectacular view of Mt Rainier - we could just sit on the deck and watch that view the whole time. Second, Denny has a rather well equipped workshop, and we had several motorhome projects that could be done more easily with some proper equipment and not having to clean up every night mid-project. So that's how we came to "settle down" for a month and a half in the community of Longbranch, WA. That's about twice as long as we've been in one place since we started roaming.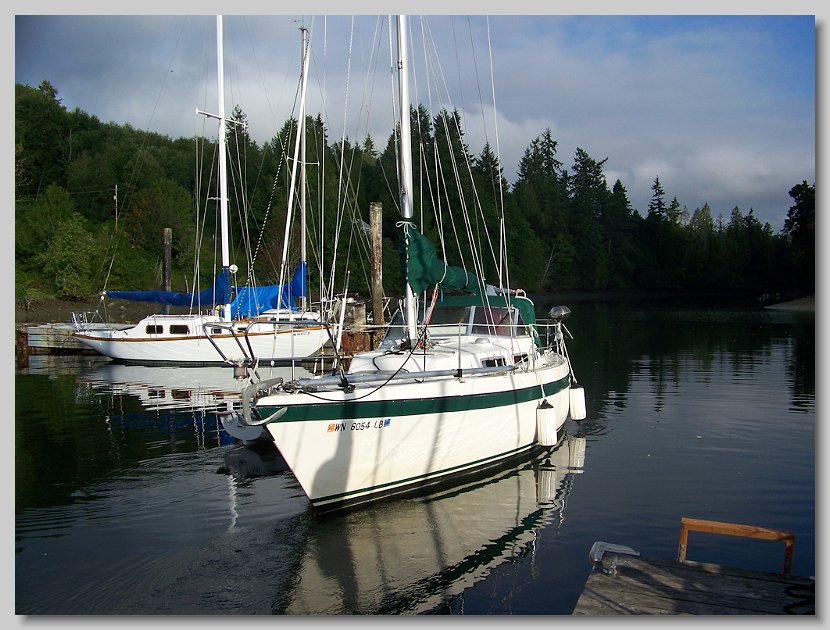 We arrived about a week before their scheduled departure, so we could get the feel of the place and find out what was expected of us. So we basically tagged along with Jan & Denny as they made their rounds, meeting the neighbors and scoping out the local area. And on Aug 23 - a couple of days later than the original plan, they sailed away on a favorable tide, heading generally north. And we tore into the motorhome.
We had three major projects, and several minor ones. First on the list was to replace the microwave oven/range hood combination with one that worked better and actually vented the range exhaust to the outside instead of back into the rig. That involved building whatever it took to mount the new microwave, and cutting a hole through the wall to vent the exhaust to the outside. Second, and kind of simultaneously, was to string the necessary cables from the front of
the rig to the back so we could have hi-def television in the bedroom. As all of those wires had to pass behind the microwave, the two had to be done more or less together. And, as long as we were at it, might as well rewire all the TV stuff. Third was to build a slide-out tray for one of our under-coach storage compartments, so we could get at the stuff in the back without having to unload all the stuff in the front. Along the way, we wanted to go through everything we were carrying and decide if there was any stuff we didn't really need. So, for six weeks, we essentially went to work every morning and plugged away. Most work we'd done since going on the road.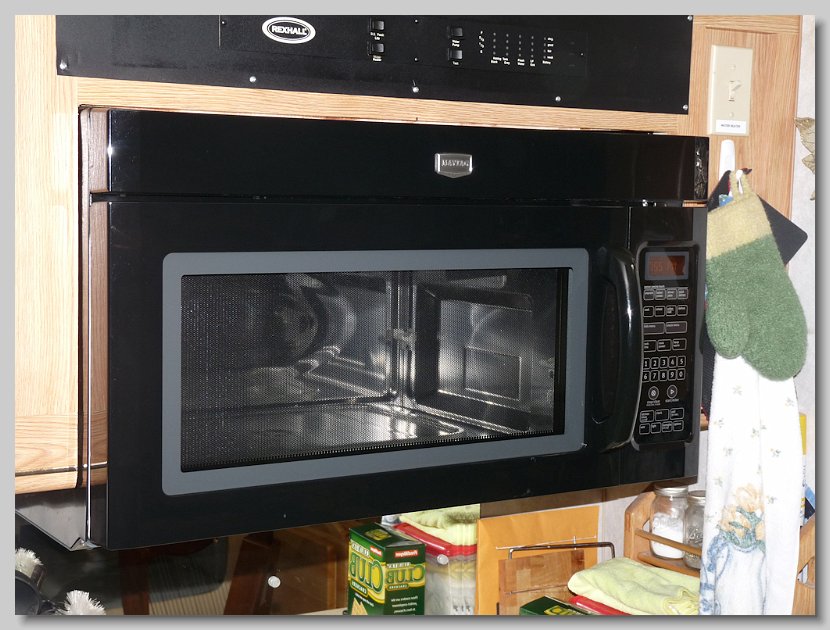 Bottom line is we got almost everything done. Judy's thrilled with her new microwave, and there should be no more grease on the ceiling. Al's happy that all the rewiring works, and the Hi Def TV sets both work wonderfully well. We both like the slide-out tray in the storage compartment. The Angel Guild in Key Center is happy with all the stuff we donated. We cleared out enough stuff that we should have shed a couple hundred pounds. We raised the dash and permanently wired in some monitoring gizmos that had been plugged into various lighter sockets. We reattached one of the dinette seats that had come away from the wall. We replaced a couple of cardboard boxes with a scrap lumber bookshelf. Judy gave the rig a general cleaning. And several other equally thrilling things.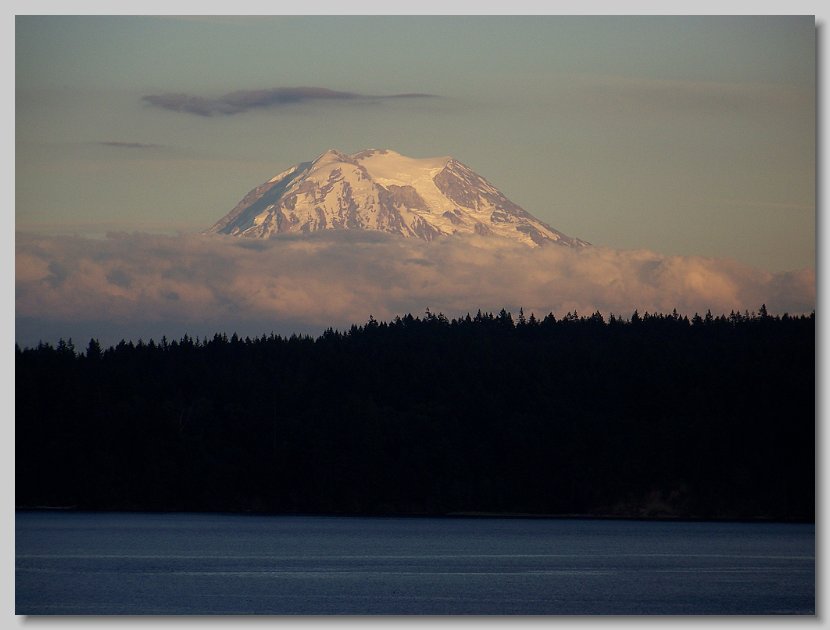 Wasn't all work, of course. You know us better than that. We had three multi-day visits from relatives we hadn't seen in quite a while, attended a delightful birthday party for one of the neighbors, ran several errands that needed to be run, and checked out almost every local restaurant. We renewed our passports, Judy got a perm, and we made a fair number of runs to the nearest Home Depot as our projects required. Judy made good use of Jan's kitchen, and even though we ate very well, we both lost a little weight. And on Aug 24, Jan & Denny sailed back home. Five days later, we hit the road again.
There are not a lot of pictures in our slideshow this time, and even so they're probably boring to anybody but us, but we like them all. You can take a peek by clicking here.